Tweet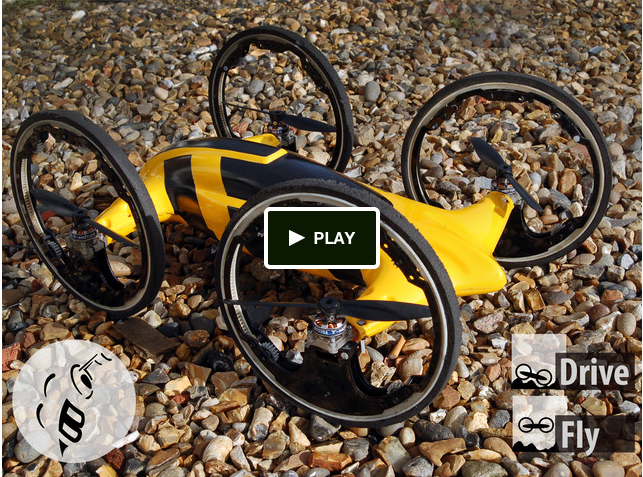 A flying car that we call "B", has raised over 120K pounds (about USD240K) in kickstarter project page.
B is a revolutionary new remote controlled hybrid car-helicopter with a patent pending design.
It is capable of driving across difficult terrain using its large rear drive wheels and when the obstacles become too big, simply take-off and fly over them.
---