Tweet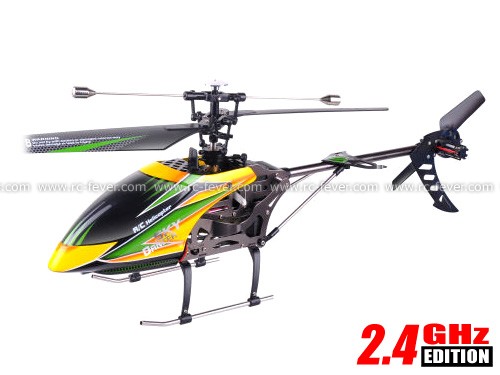 A bigger size of WL V911 - WL V912, more resist to wind and metal body frame. Suitable for flying outdoor, if you like V911, this must also fit your needs.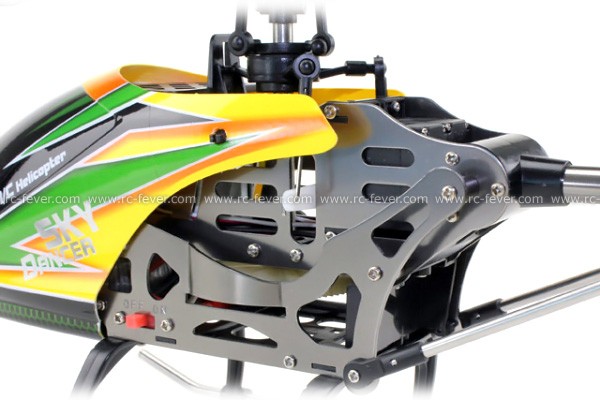 It has a 45 degrees Stabilizer Bar, we call this design the "Bell Rotor System". It gives the V912 totally new flying experience. Factory used weight blocks instead of paddles at the end of the stabilizer bar, this makes the V912 fly "Much More" stable than ordinary rotor head design, as a trade off, it flies slower, but more stable. We tested the V912 and we found that this new design makes the helicopter as stable as a Co-Axial model, we think Walkera have done it in developing a Single Rotor helicopter for beginners!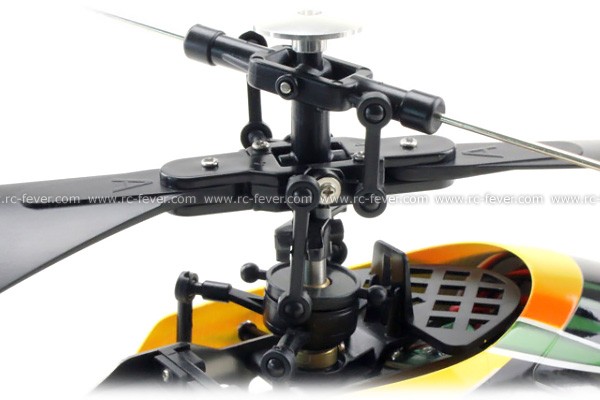 Besides, the V912 is big, body length 40cm long, a size just fit to fly outdoor at a park. Flies well against gentle wind. Hovers beautifully under sunshine. Though we had mentioned much on how good it is, but remember to fly this helicopter, you'll still need to fly a co-axial well first, or you'll still get crashed.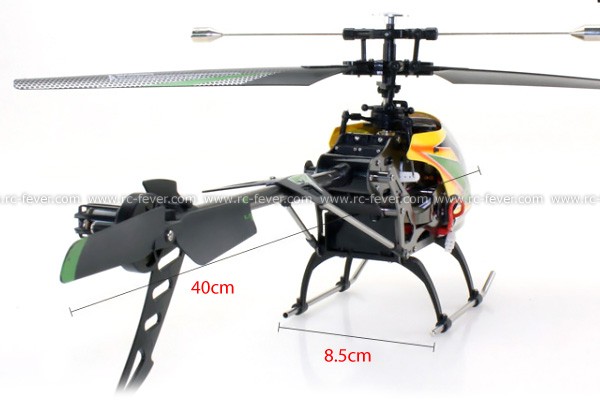 Uses 2.4GHz control syetem, almost ZERO interference with other helicopters, allows several helicopters to fly together. With large LCD display transmitter, easy to configure. Also, the WL factory has done the easy switch for left and right hand throttle, this enables easy interchanging between mode 1 and mode 2.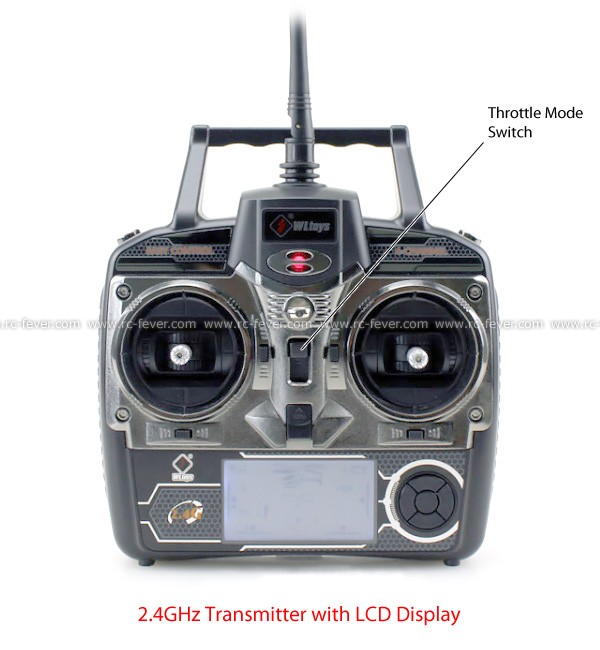 Specification
Main rotor dia.: 400mm
Tail rotor dia.: 128mm
Dimension: 400 x 86 x 162mm
Control System: 2.4GHz Control System
Functioin: Rise, fall, forward,backward, turn left, turn right,360 turn left side flying right side flying hover
Control Distance: About 70-80m
Flight Altitude: About 100m
Flying Time: About 8 Minutes
Charging Time: About 120 Minutes
Transmitter Battery: 4 x AA Battery (NOT included)
Helicopter Battery: 7.4V 850mAh Li-Polymer battery (Rechargable)
Buy it now from RC FEVER.
---