Tweet
The elegant Super CP has integrates innovative and unique design concept, the fram combines aerodynamics, optimal structure, maximum efficiency. It's not just another mini size 6CH 3D helicopter from Walkera, though most of the parts are identical to the Walkera Mini CP.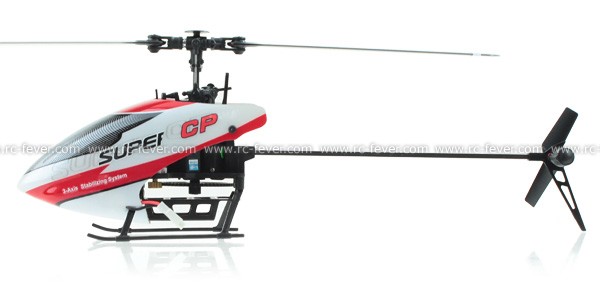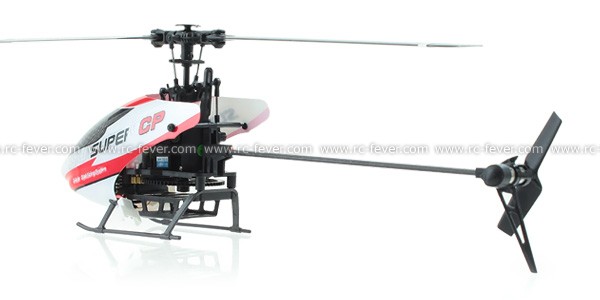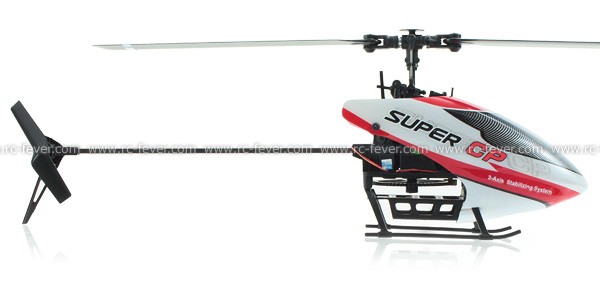 The Super CP uses a smaller main motor and the 5 wire servos, which are integrated with the receiver board and the 3-Axis gyro. The main and tail motor spin faster than the Mini CP motor and this gives you more powerful and solid tail. And for Super CP, we can see that there is less drifting in tail, where slight drift usually happens in palm size helicopter with seperate tail motor. The factory should have done something on the electronics to achieve this.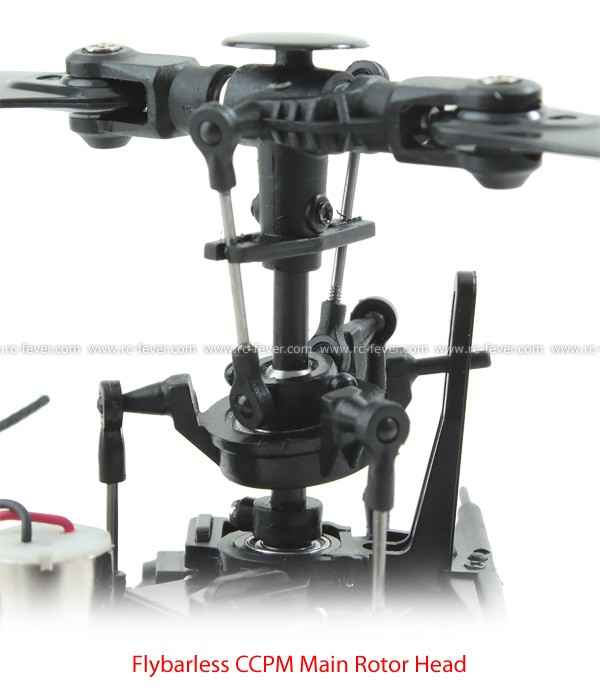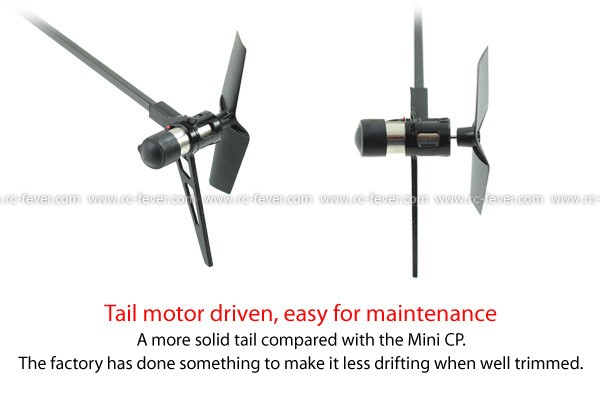 With flybarless structure, it flies very stable. Thanks to the 3-Axis Gyro technology, that adjust the movement of the helicopter in all 3-Axis.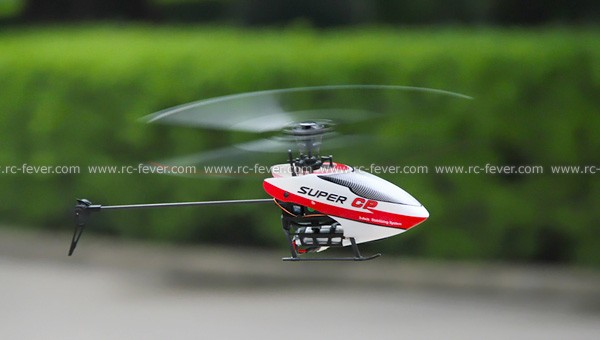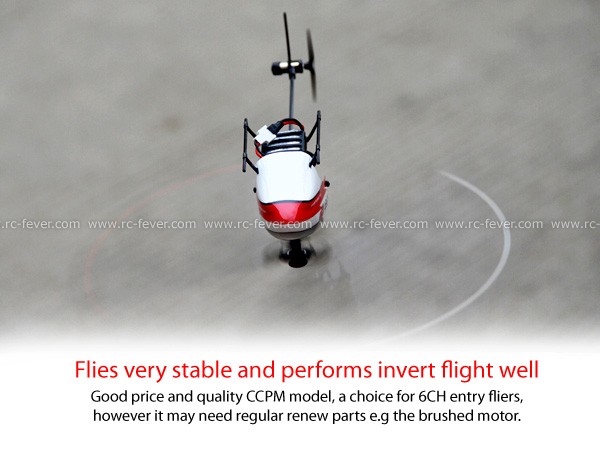 The Super CP is 4g lighter than the Mini CP (both without battery), that's already 10% of the weight.Both of them uses 3.7V 240mAh Li-Polymer battery, the Super CP flies longer in a single charge. Same as other newer Walkera Models, the Super CP is capable of online update, with the updater UP02 and UP02A adaptor (Purchase Seperately).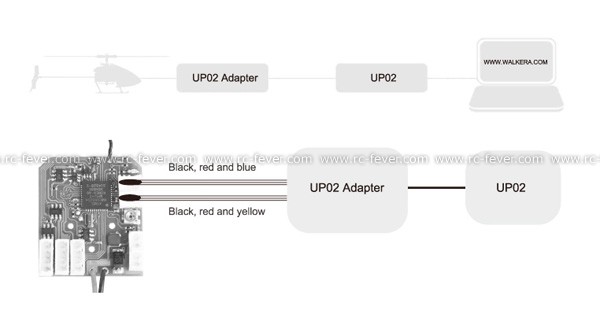 Specification
Main Rotor Dia.: 241mm
Tail Rotor Dia.: 42mm
Overall Length: 220mm
Gyro: 3-Axis
All-up Weight: 45g (Battery included)
Standard transmitter: DEVO-7E
Optional transmitter: DEVO-6/7/8S/10/12S
Receiver: RX2645V-D
Main Brush Motor: 0820R
Tail Brush Motor: 0615R
Servo: WK-02-5
Weight: 2.65g
Speed: 0.12sec/60°(3.0~4.5V)
Dimension: 16.5×6.8×15.7mm
Battery: 3.7V 240mAh Li-Po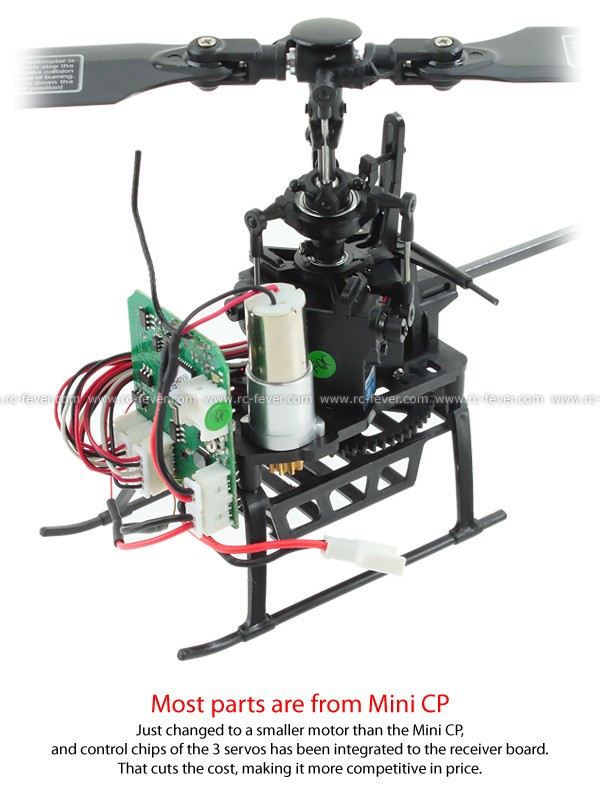 Buy it now from RC FEVER
---