Tweet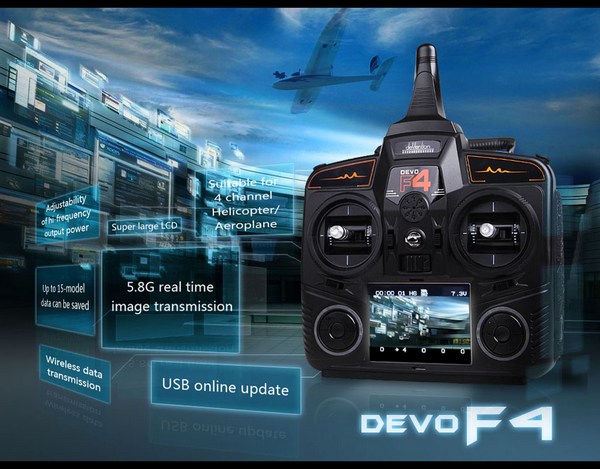 We can't wait to share the new Walkera Devo F4 to you. This new transmitter has a built in FPV monitor with LCD display. The 5.8 GHz FPV frequency won't affect the 2.4GHz control systems.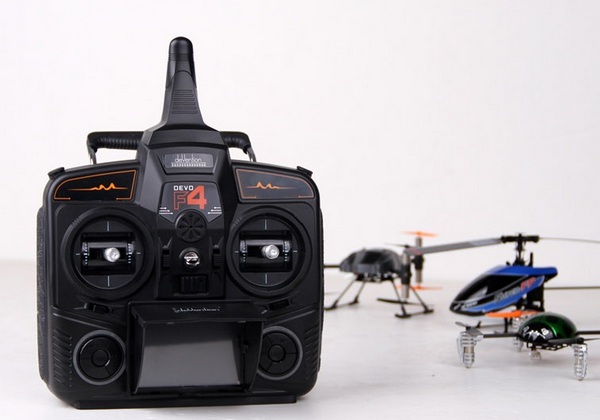 You can see the Devo F4 display has everything we need: sticks, trims, switches and buttons. The design of the antenna is different from the others Devo transmitter, it is firm and short. It can still use in all Devo series RC model.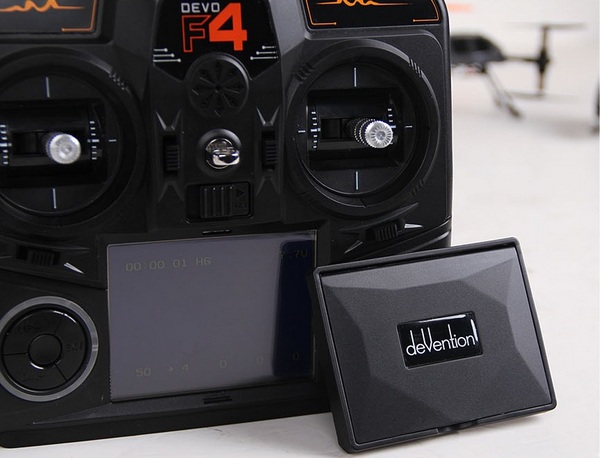 FPV is suitable for the plane, it is stable and can fly high and far, so we can enjoy the eyesight from the plane. Not need to install the extra monitor and the 5.8g receiver on the transmitter, Devo 4 is really convenient and portable. Quadcopter is also the suitable RC model to carry the FPV camera, since quadcopter is very stable and easy to control. Walkera Hoten X is a good example, the build in sun shield of Devo F7 also good for playing even under sun light.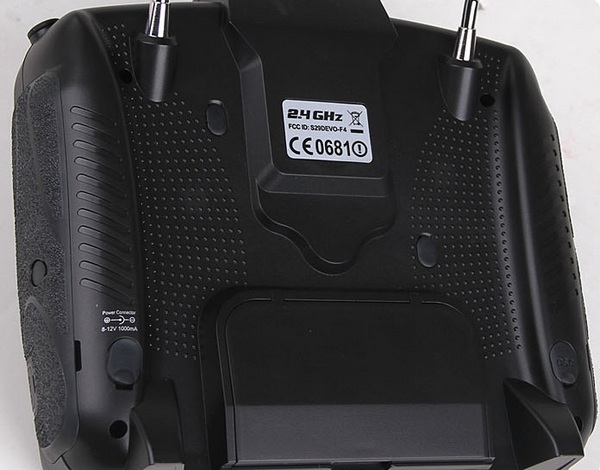 Devo F4 Transmitter Key Features:
TX and video screen in one convenient unit. Video output available !
Easy to set up and use with large, bright colour display. Visible even in sunlight!
Full sized, programmable but simple to use transmitter.
Adopts 2.4GHz DSSS technology and features automatic ID binding and ID assignment. User selectable Fixed ID selection is also supported.
5.8GHz real time image transmission.
Supports 4 channel helicopter and airplane FPV flights.
USB online update allows you to always enjoy the latest firmware.
Variable TX power output (-5 dBm~20dBm) allows adjustment to your preference and to the environment.
Wireless features and telemetry as standard
Memory capacity - supports 15 independent models.
High quality, ball raced gimbals for smooth, precise control.
Great design on shape, excellent comfort and feel. Secure, safe and sure.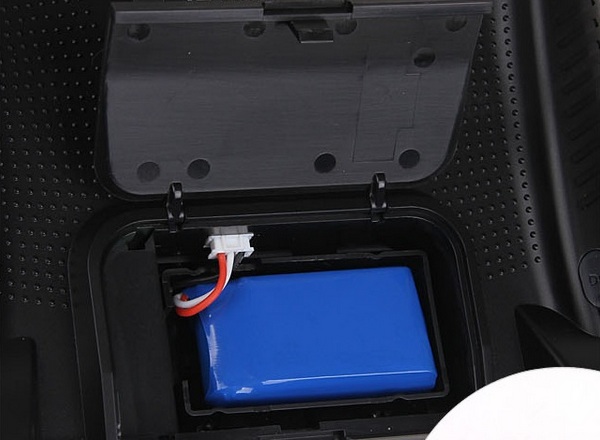 Specification:
Encoder: 4-channel micro computer system
Frequency: 2.4GHz DSSS
Output Power: ≤199mW
Current Drain: ≤500mA (100mW)
Power Supply: 7.4V 800mAh or 1.5V AA Battery x 4
Output Pulse: 1000 - 2000 Ms (1500Ms Neutral)
Image Receive: 5.8G
Statement about the range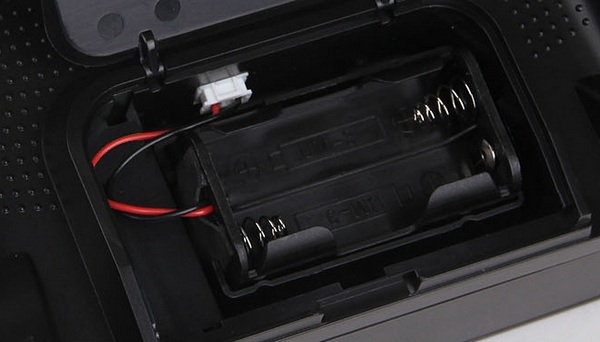 5.8GHz video receiver system 2.4G control range:
100MW, 1km, 2.4G (max. safe distance)
10MW, 300m, 2.4G (max. safe distance)
5.8G FPV Video Range:
200MW: 300m (max. safe distance)
25MW: 100m (max. safe distance)
Caution: Trees, buildings and other obstacles including people may reduce video transmission range.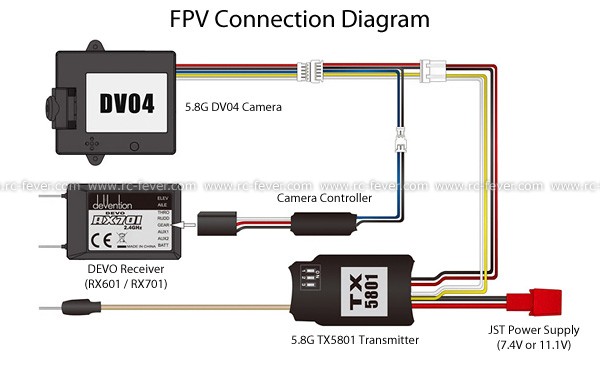 But it now from RC FEVER.
---