Tweet

Here comes Walkera's new quadcopter-- The Ladybird V2, and this time comes with a FPV Camera! This Ladybird is super mini but with super high quality on both material and electronics. When you get it on hand you'll find that it is so small, and it is solid and robust. Everything is well packed in the micro body, and the graphite legs are rigid. All these makes it resists crashes.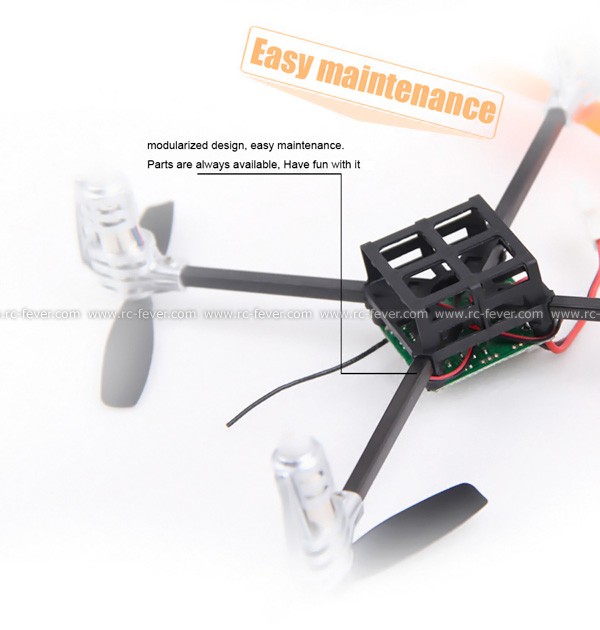 The motors runs in high RPM that the gyro works well with the motor, by sending appropriate signal to stabilize the mini bird. When start flying it, the Ladybird just go straightly up and down accroding to the throttle amount, without any drifting and shaking.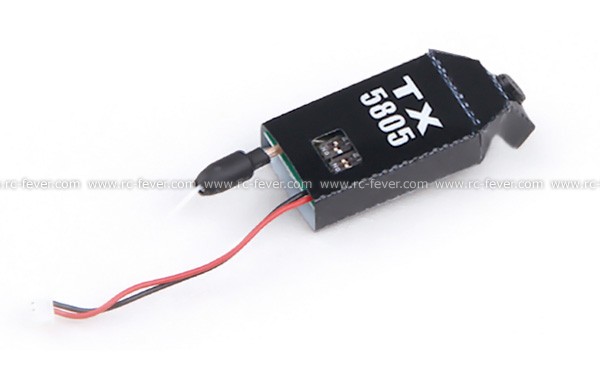 By adjusting the DR (Dual Rate) setting on the transmitter, you can control the bird's responsive speed. Even if you are a first time flyer, you can still get it off the ground. Why we said this product is special? Let's put it this way, by today Walkera have the ability to make a small Quadcopter with such high standard, I think we can expect more "Creative" flying toys from Walkera in the near future. Get the Walkera QR Ladybird now, you will see the result of technology which only exist in Sci-Fi movies before!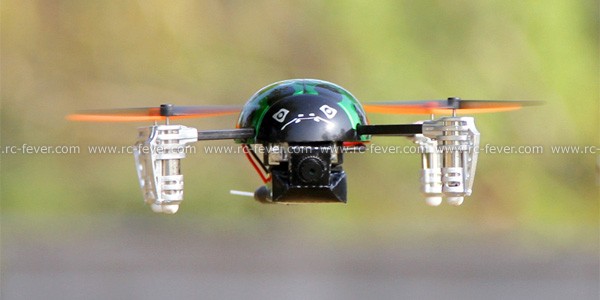 This Ladybird V2 is the "Lite Version" of the ordinary Ladybird. But it flies the same as the ordinary one. The difference between them is just the "Firmware Update" plugs, on their receiver boards. Same as the ordinary Ladybird, it can do a loop by turning to the rolling mode, which just needs a simple setting on the transmitter.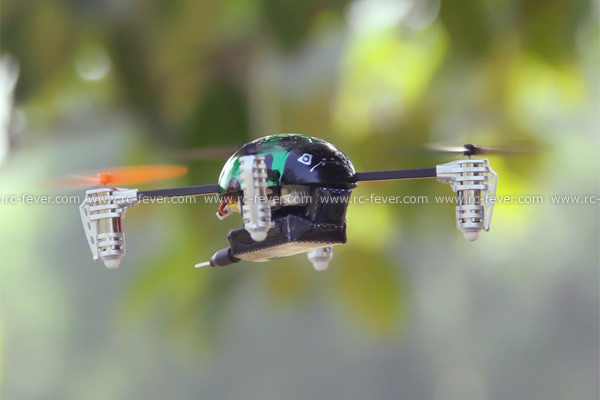 Comes with the TX5805, with is a integrated flight camera and video signal transmitter. Selectable Devo F7 / F4 adopt 2.4G DSSS technology and 5.8G image transmission, which enables enjoyable flight in First Person View.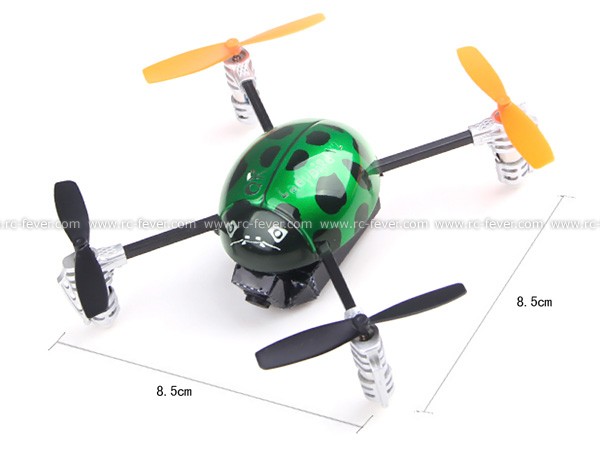 Specification:
Motor : 0720RN57A-9M-130NL52
Receiver : RX2643H-D (for DEVO TX)
Battery : 3.7V 240Mah
Dimension : 10*10cm
Height : 3cm
Flight travel : ≧30m
Flight time : 9-10min
TX 5805:
Length: 48mm
Width: 22mm
Height: 9.5mm
Pixel: 200 Mega Pixel
Resoultion: 1280 x 720
Definition: 420 TV Lines
Working Tempature: -40 to °C
System: PAL / NTSC
Working Voltage: 8V to 5V
White Balance: Auto
Screen: Color
Buy it now from RC FEVER.
---