Tweet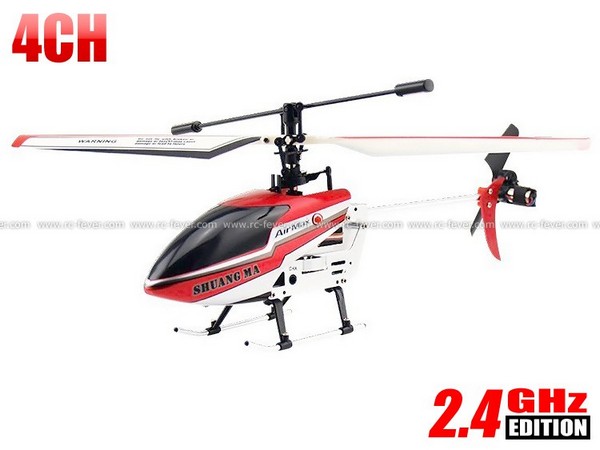 This All New 2013 Latest 4 Channel Double Horse 9120 large rc helicopter is the Best and Newest helicopter yet! Unlike 3 channel helicopters, this 4 Channel Double Horse 9120 is able to move side-to-side. The 9120 rc helicopter is equipped with Gyroscope System for simpliest controls and stabilities, Metal Frame & Body for extra durabilities, and awesome Look and Design. You can enjoy flying in the dark and amazed your friends and family with the bright strobing muti-color LED head and tail lights! Get one today before they all fly away! Single blade design is a step behind coaxial helicopters, which needs more technique. If you have mastered flying a coaxial, try this!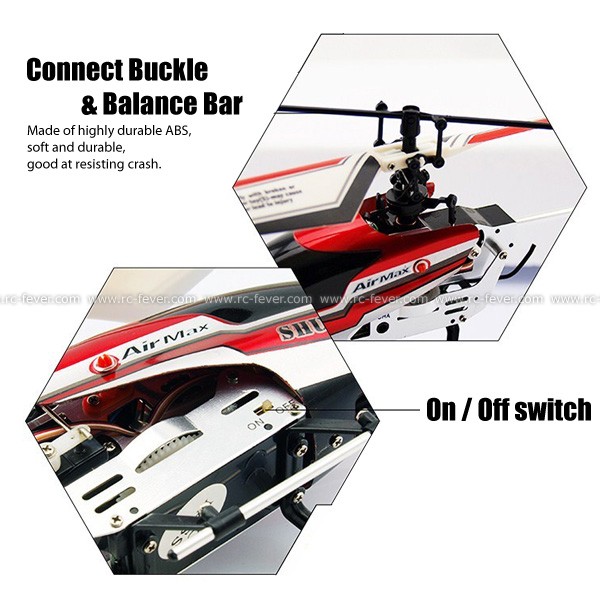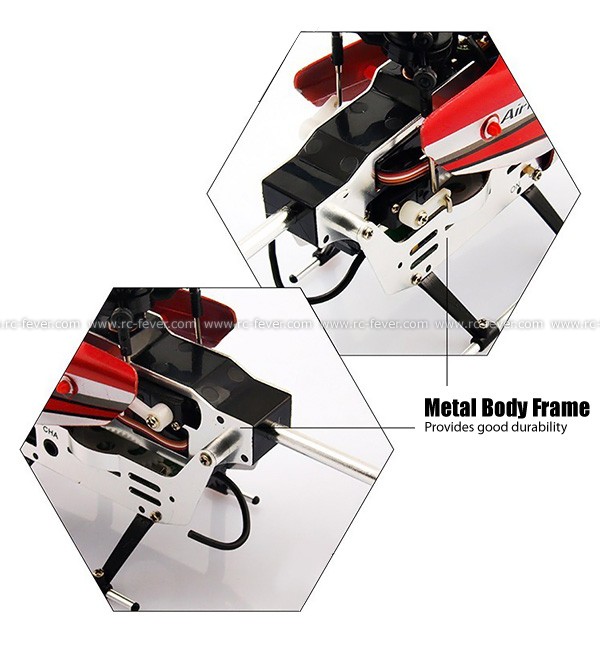 It is not a infra-red toy helicopter, it is a serious 2.4GHz 4CH helicopter, which won't interfered by other controllers and sun ray. The Double Horse 9120 Helicopter Adopts 2.4GHz Radio System. 2.4GHz is the standard of new generation radio system. It offers longer transmission distance, less interference, more stable radio transmission and less legal issue. For traditional radio frequency, helicopters in same frequency cannot fly together because of interference. With 2.4GHz radio system, many helicopters can fly at the same time without interference.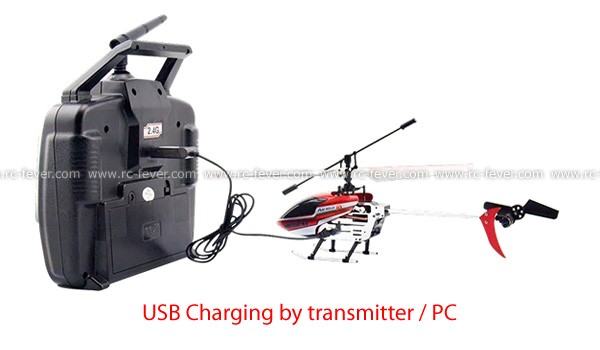 Highlight features:
4 Channel Full functionchannel radio control (Left /Right, Forward/Backward, Side-to-Side, Hover, and Lands)
NEW 2.4GHz technology, with the functions of automatic identification and precise code pairing, strong anti-jamming, and allow more than 20 aircrafts to fly at the same field at same time
Motor Overload Protection System (MOPS)
Real life helicopter styling
Gyroscope System for simpliest controls and stabilities!
Simulated carbon fiber material withstand crashes
Awesome Look and Design!
Bright strobing LED head and tail lights!
Auto Stable & Precision Speed
Unique material withstand crashes
Newly designed super strong crashworthy propeller
Altitude and rotor speed control
Flight stabilizing system
Super lightweight airframe
Brake for easy landing
Ready To Fly, Easy To Fly
Complete Kit, Ready to Fly (Everything is included and 100% assembled -- only required 6 AA batteries for the radio transmitter)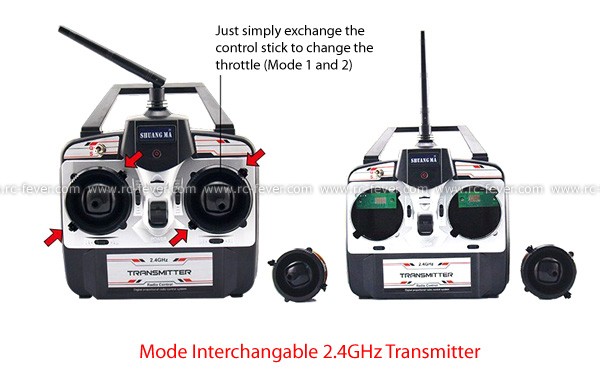 Specification:
Length: 222mm
Height: 87mm
Battery: 3.7V 300mAh LiPo
Transmitter Battery: 6 x AA Battery (NOT included)
Flight Time: Approx 6~7 minutes
<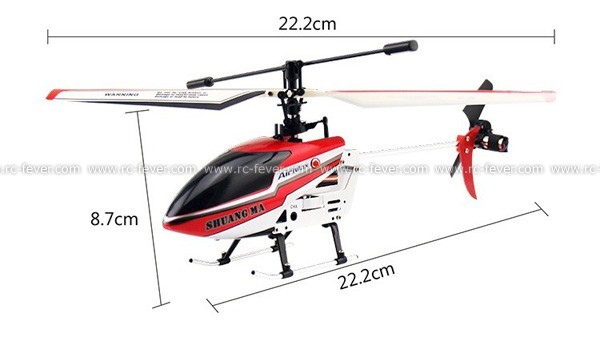 Buy it now from RC FEVER.
---