Tweet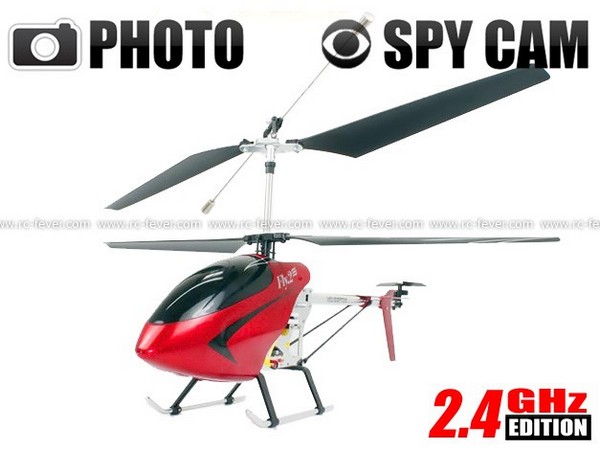 New Doube Horse 9115 helicopter, 2.4G metal remote control helicopter remote control aerial helicopter, very large, 84cm long helicopter body, comes with HD video taking camera!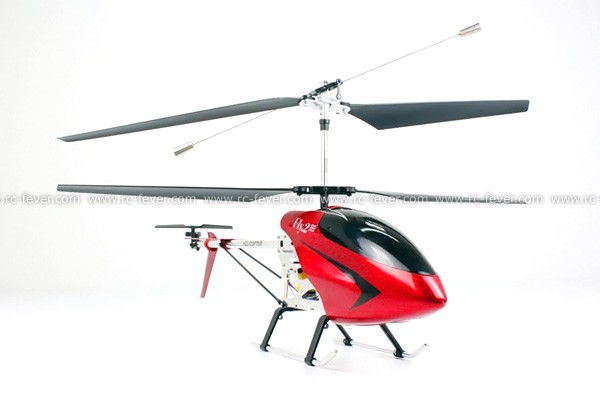 The Double Horse factory's first aerial helicopter: You can take pictures, record video, very clear, DH 9115 sculls product, flight stability, steady speed, they are able to more easily manipulate shooting wonderful scenery, while easy on the remote control switch and class project selection, very stylish. Adopts 2.4GHz control system, almost ZERO interfarence from other helicopters. Multiple helicopters can fly together nearby.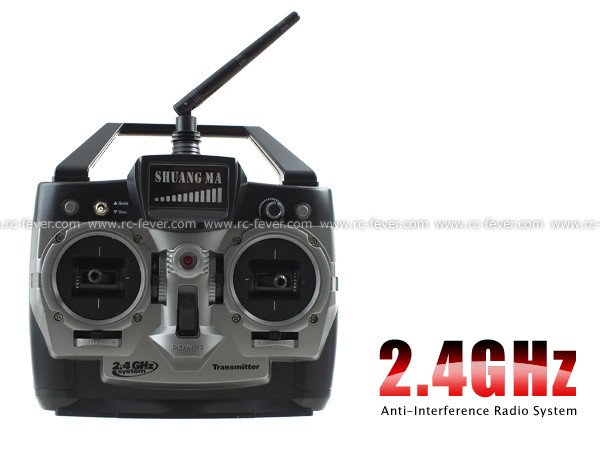 The camera takes high resolution AVI videos. For this package there is a FREE 512mb micro SD card, and the camera supports maximum 2GB memory card. The cam can be dettached from the helicopter and can be used as usual mini cam / web cam by connecting to the computer.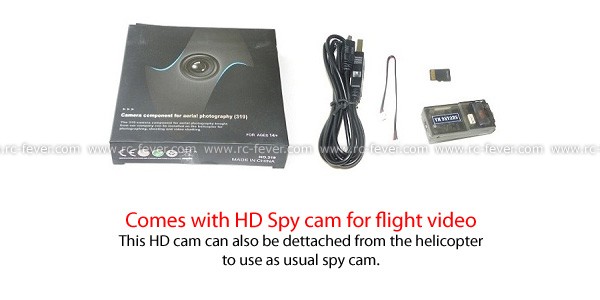 With coaxial structure on a large body, could fly quite stable outdoor with gental breeze. Metal upper main blade grip supports the powerful flight of the huge helicopter. The Double Horse factory has done a good job on enhancing the durability of this big helicopter. Makes it survive well from crash. Don't miss the MEMS gyro equipped on the DH 9115, it auto adjust the helicopter body to it's original position when the heli is blown by wind, that helps much on stable flight! LED light located both at the front and tail part. Easy to define the direction even flied at dark condition.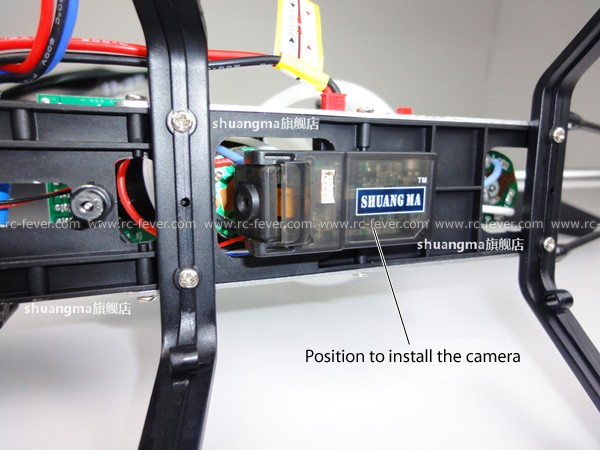 Highlight Features:
2.4GHz remote control;
Metal Main Blade Grip Set;
Gyro stabilization system;
84CM Huge brings to player the high-real helicopter viewing;
MOPS (Motor Overload Protection System);
High strength metal frame sides;
Function:Up,Down,Forward,Backward,Turn left,Turn right
Suitable for Indoor & outdoor flying
Color: Orange, Blue (We will ship the random color depending on the stock.)
Easy to Fly, Ready to fly
Attention for video shooting.
1. during the shoot, not directly to the battery plug is unplugged from the power outlet helicopter or directly to TF memory card is removed, otherwise, the shooting of the video will be lost. To stop recording, press the camera button again, the camera stopped working.
2. Camera components when power is applied, do not directly pull out the TF memory card or insert TF memory card connector, otherwise, it may lead to The camera component crashes, freezes, need to turn off the power can be energized again.
Specification
Channel: 3.5Ch
Control System: 2.4GHz Radio System
Rotor length: 840mm
Product Height: 290mm
Product size: 840 x 90 x 290 mm
Colorbox size: 970 x 350 x 120 mm
Helicopter battery: 7.4V 1500mAh Li-po battery (Included)
Transmitter battery: 8*AA Batteries (not Included)
Flight range: above ~ 100m
Flying time: about 8 minutes
Charging time: about 60-90 minutes
Buy it now from RC FEVER
---