Tweet
WL Toy V202 Scorpion 4CH RC Quadcopter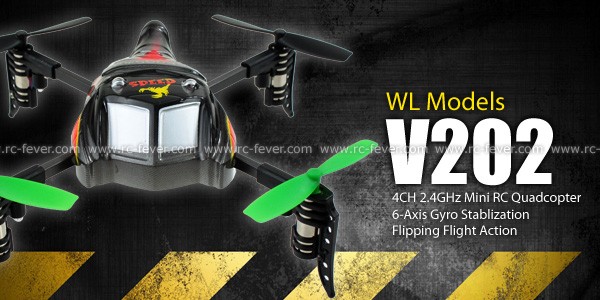 Today we will introduce the up-to-date WL Toys Quadcopter, it looks like a scorpion, and it's model is V202.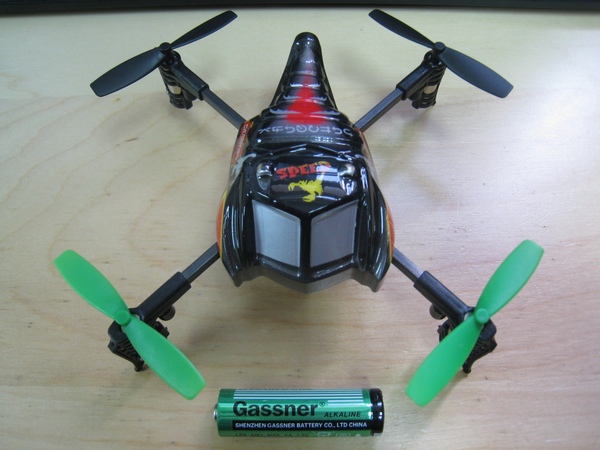 The WL Toys has many famous RC toys such as V911, V929 and V949. They are cheap in price but with the well quality compare with the similar price product. Unlike the Walkera QR scorpion (Y6 multicopter), V202 is a quadcopter structure with tiny size. Compare to the last two WL quadcopter, the size is only a half. 8.5 x 8.5 compare with 19 x 19, it's only a tiny size.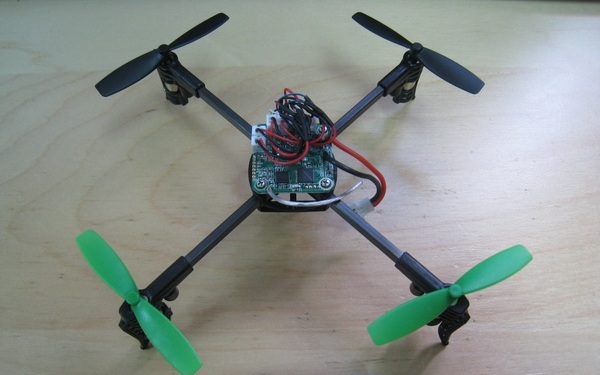 Just like most of others micro quadcopter, V202 has a very simple structure, four legs that can easily replace as the connection to main board is using plug design (not soldering directly). Below main board is the back bone of V202 holding four legs and battery, simply structure but well balanced.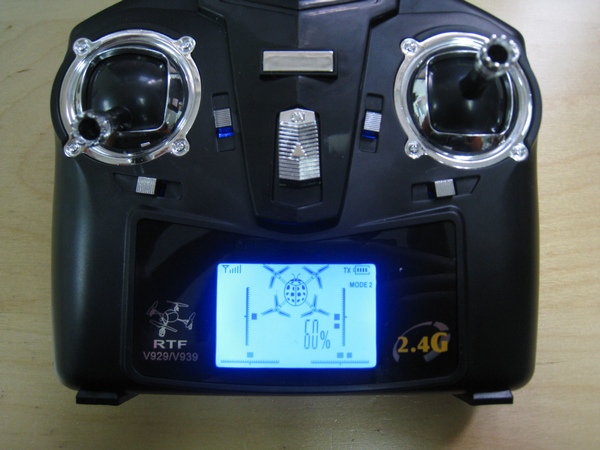 How about the flying experience? As WL toys transmitter has the feature of fast changing stick movement radio, by pressing the left top button, there are the percentage number, the higher percentage have higher sensitivity. When the percentage is 100%, the screen light will change the color to orange. This percentage can use to satisfy the different play level of us. More experienced player use the higher percentage.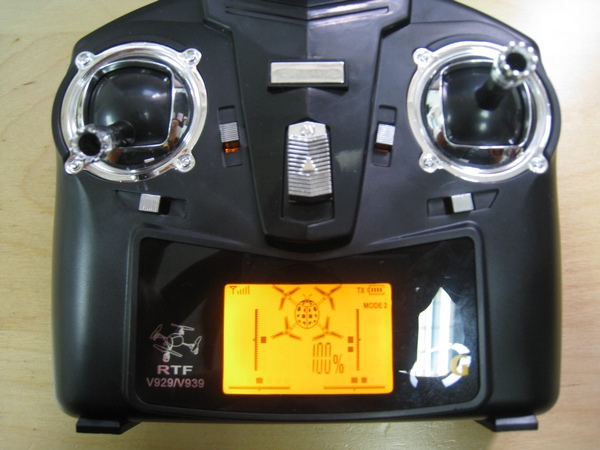 The orange color screen has another usage, at this stage the percentage is 100%, when you push the aileron and elevator to maximum, V202 will automatically roll to the corresponding direction. This rolling action is very wonderful since you can see the quadcopter rise a little bit before rolling. It decreases the high drop after rolling.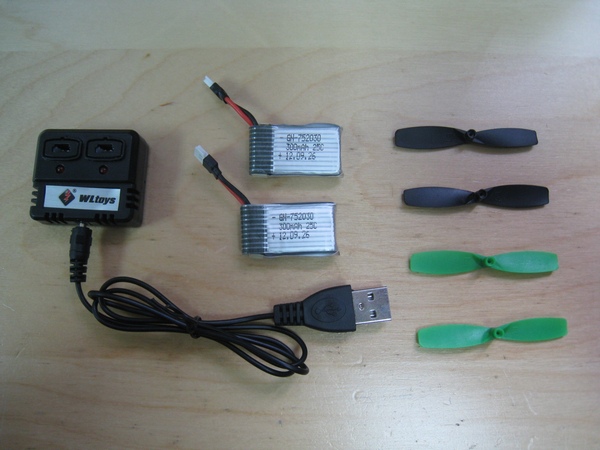 The combo set has two batteries so you don't need to waste a long time to wait for the charging process. The four propellers stand by in case accident occur, but be care the direction of propeller. Quick buy it now from RC-FEVER.
---