Tweet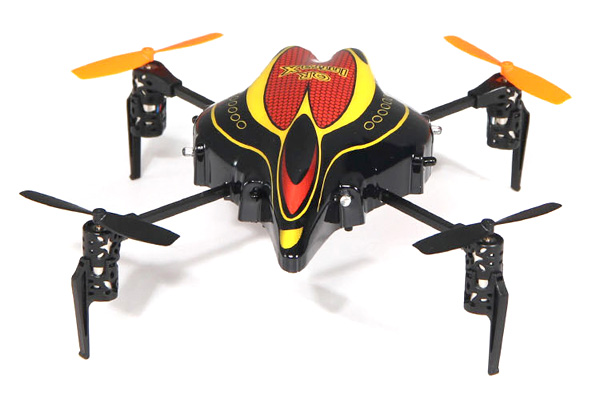 We have been looking for an anti-crash RC helicopter / quadcopter. In the past we may have durable drones than resists crashes, but now, the Walkera Factory has presented the latest quadcopter that really won't get crashed! That's the NEW Infra-X palm size quadcopter.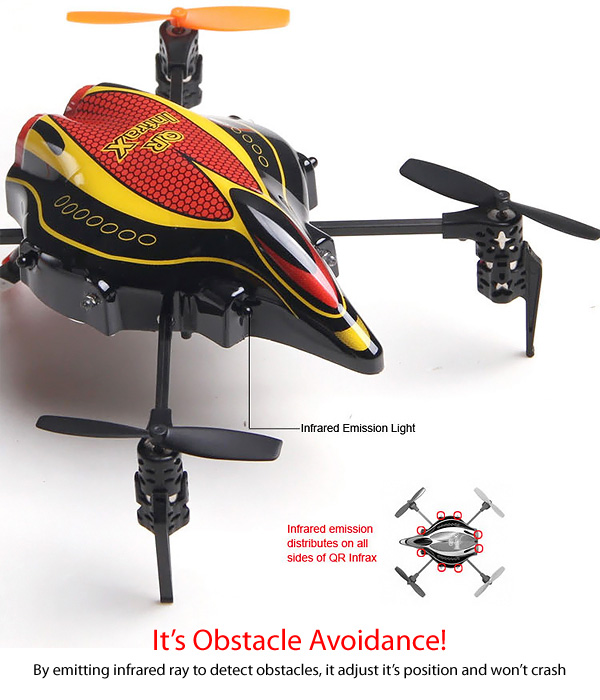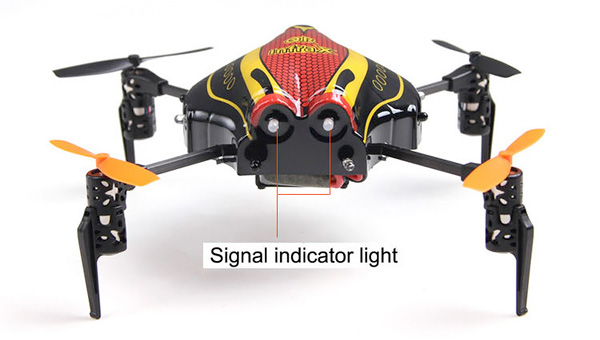 Stable hovering, with perfect trim, the Infra-X hovers in the same position even you release the throttle stick.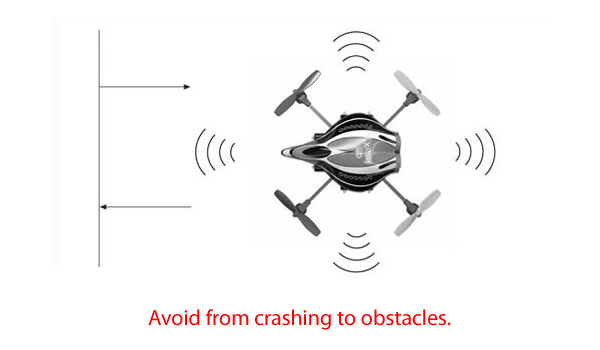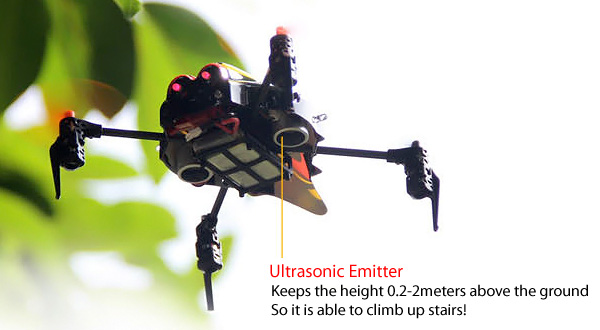 This little bird equipps with 8 infra-red sensors around the body, plus two ultrasonic altitude sensors at the bottom. When it flies near an obstacle, say a big paper box or a wall, the sensor at the front emitts infrared signals and detect there is something towards, then it moves away from the wall. And this palm size quad can climb stairs, too! The ultrasonic altitude sensors at the bottom keeps certain height from the ground, that works with the infrared sensors, detects the obstacle in front and ascend its height, so it can move up towards the stair without manual control! This obstacle advoidance function also allows you to play it like "ping pong". How? See the video below and you will know the answer.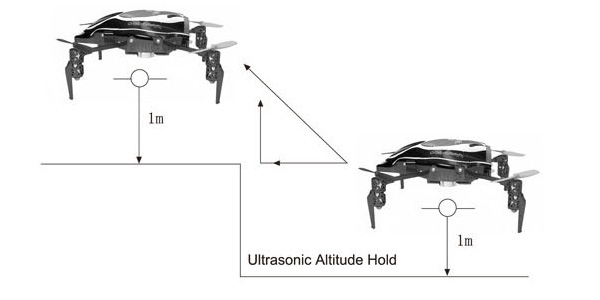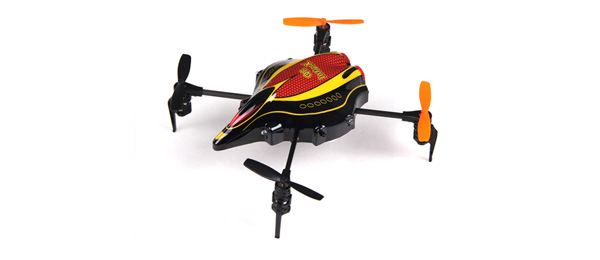 There is new update from time to time, for even smooth flight for Hoten X, that needs to be update by UP02 and UP02 Adapter (Sold seperately). Update program can be downloaded from the Walkera Official Website.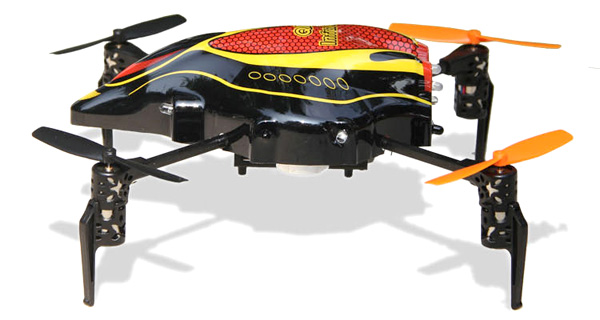 Specification
Dimensions: 10.8x10.8cm Height: 6.2cm Weight: 73g(Battery included) Motors (x4): HS-8520 Receiver: RX2457H-D Battery: 3.7V 600mAh Radio range: ≤ 100m Flight time: 5-7min Standard radio: DEVO 4 Selectable radio: DEVO 6/7/8S/10/12S
[iframe src="http://player.vimeo.com/video/55843182" width="100%" ]
---