Tweet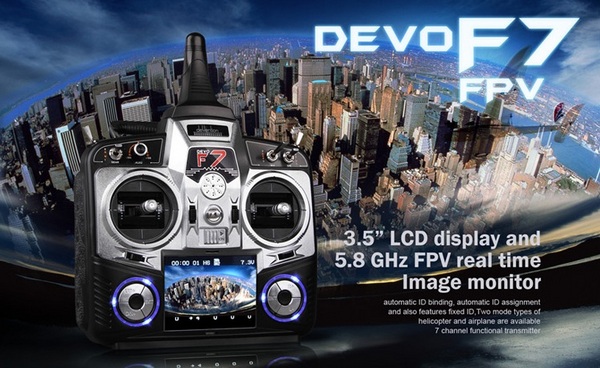 We can't wait to share the new Walkera Devo F7 to you. This new transmitter has a built in FPV monitor with 3.5'' LCD display. The 5.8 GHz FPV frequency won't affect the 2.4GHz control systems.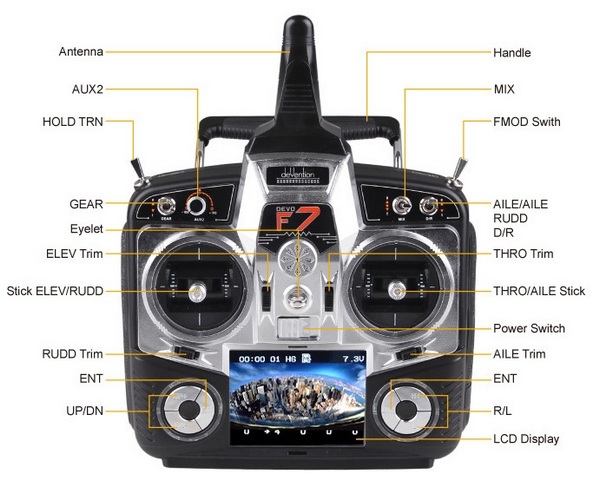 You can see the Devo F7 display has everything we need: sticks, trims, switches and buttons. The design of the antenna is different from the others Devo transmitter, it is firm and short. It can still use in all Devo series RC model.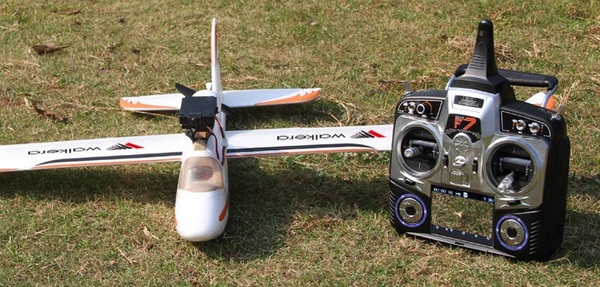 FPV is suitable for the plane, it is stable and can fly high and far, so we can enjoy the eyesight from the plane. Not need to install the extra monitor and the 5.8g receiver on the transmitter, Devo 7 is really convenient and portable.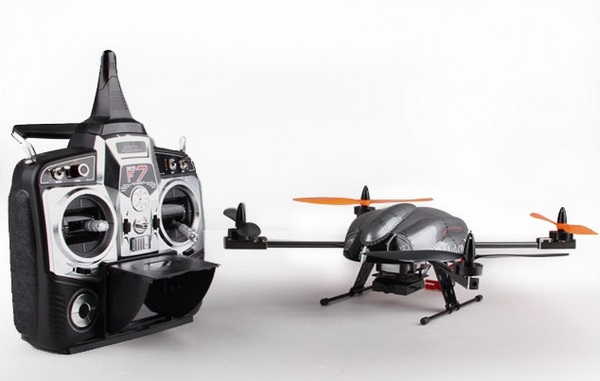 Quadcopter is also the suitable RC model to carry the FPV camera, since quadcopter is very stable and easy to control. Walkera Hoten X is a good example, the build in sun shield of Devo F7 also good for playing even under sun light.
---