Tweet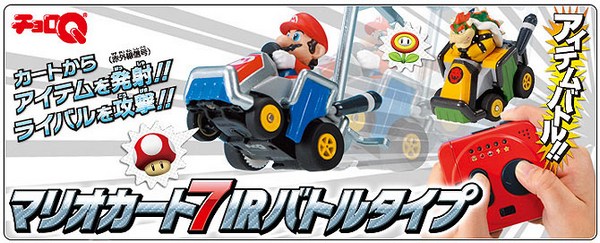 Mario Kart 7 is a racing game developed by Nintendo and it is very famous game of 3DS, I think most of you have heard of that. No matter you have played it or not, you can still enjoy the real car racing RC toys at your home.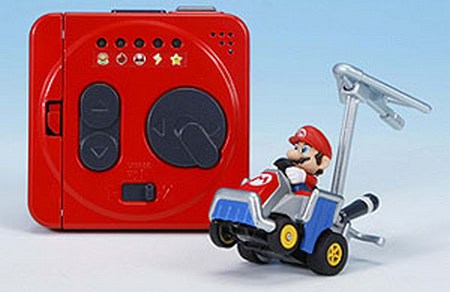 It is a video game, but Tomy made it for real. Just like other RC car, you can move it forward, backward, left turn and right turn. What extra? It just like we are playing the game, you can race with your friend and using the tools that same with the video game: Fire Flower, Dash Mushroom, Thunder, Super Star and Super Leaf. Also the transmitter will have the music that same of the game and it really make us just like playing the game.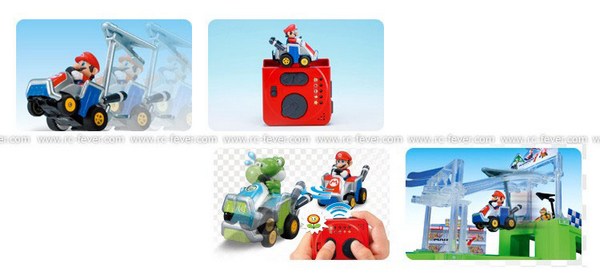 Fire Flower: To attack the kart in front, the affected kart will move forward and backward. Dash Mushroom: In certain time your kart speeds up. Thunder: Affected kart will move a bit backward and stop for a short while. Super Leaf: To attack enemy's kart at the back, affected kart will move backward. Super Star: In a certain time your kart can resist any attack from other players, and able to attack the kart both in front and at the back.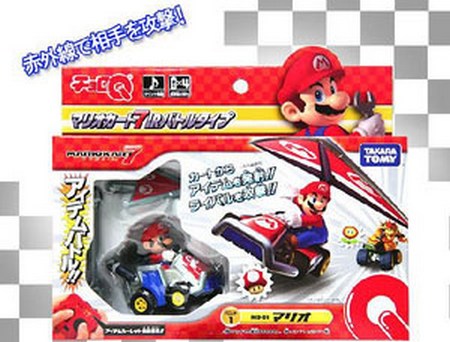 It is really a fun toy that easy to play with friends, easy to control, easy to charge (Just plug to the transmitter), easy to bring and easy to maintain. You also can buy the battle course especially for Mario Kart 7 IR Car. The picture below shows in the midrange cars can use the tracks to fly on the sky, really fun right?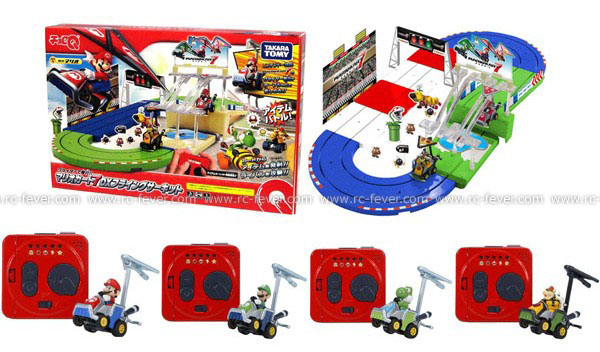 Buy it now from RC FEVER.
---