Tweet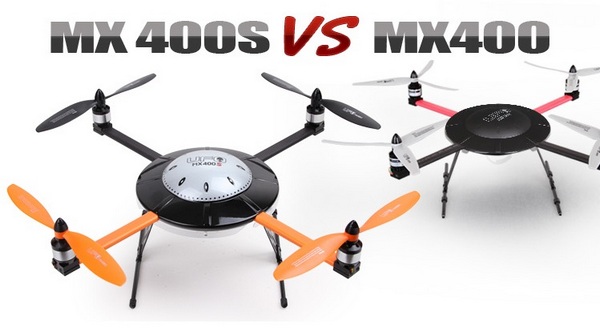 This is the new Walkera UFO MX 400S, for more detail about MX 400S please go to HERE. Now we will focus on the different between MX 400 and MX 400S, see what it has improved?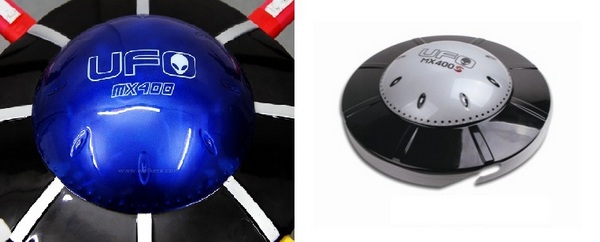 Firstly of course you need a new outlook of quadcopter. MX 400 main in blue with red and black arm, MX 400S main in white with orange and black arm. Hard to say which is better, just depends on your habit.

Clearly the new MX 400S have four two leafs propellers with two colors, MX 400's are all three leafs and only white in color. The colors let us easier to locate the direction while two leafs propeller structure ensure the motor-propeller set is more stable with less turbulent and vibration. Therefore two leafs is width used. walkera MX400s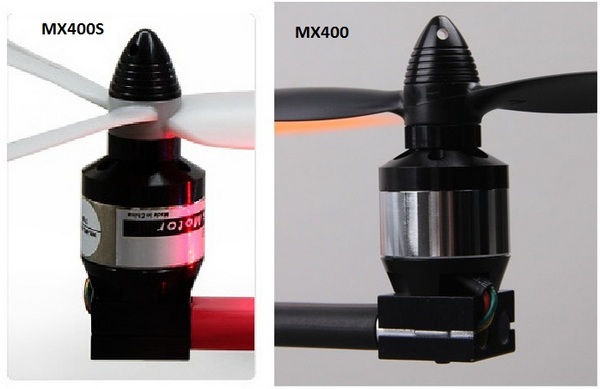 MX 400 uses the brushless motor: WK-WS-28-009. As the propeller set has change to two leafs, so the motors have upgraded to WK-WS-28-009A to match the propellers. Both are brushless, not easy to overheat and can play multiply times without rest for a long time, really good motor.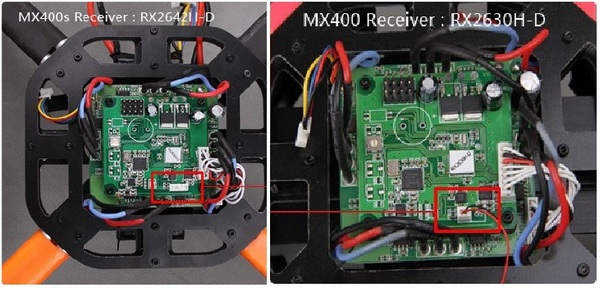 Similar flight control board outlook but MX 400S with one more light wire also with the frame ware upgraded, more stable and fast reaction. Buy it now from RC FEVER.
---