Tweet
This is the first post we mentioned about our site features. We will keep loopping you about our site's features and improvement, and also our company news.
From time to time, we got comments from the customers (like you), requesting us to improve the check shipping fee method.
Our team finally found way and made it!
[caption id="attachment_1244" align="aligncenter"]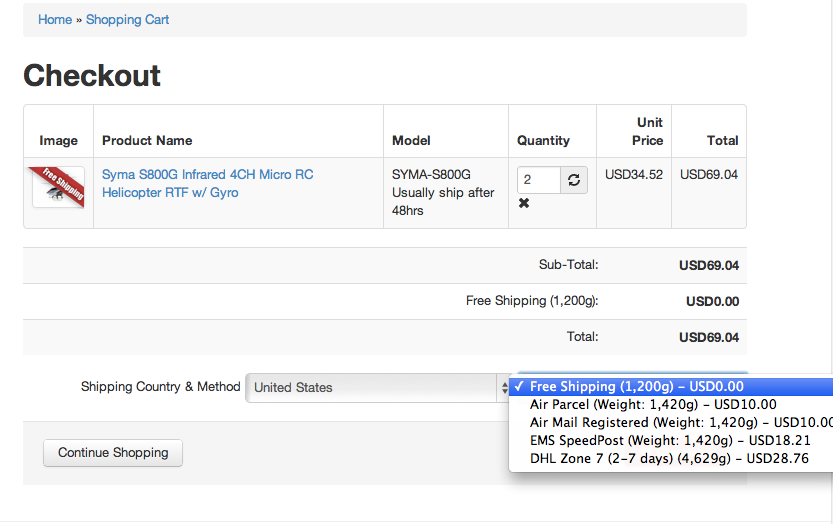 View Shipping Fee in cart page[/caption]
Now you can view the shipping fee in the cart page without any click. If you want to change the shipping country or shipping method, simply use the drop down menu, and you will get what you need without login!
If you have any other suggestion or comments, please let us know! Unlike other online store, we are not only providing the best product, best price to you, but also the best shopping experience!
---