Tweet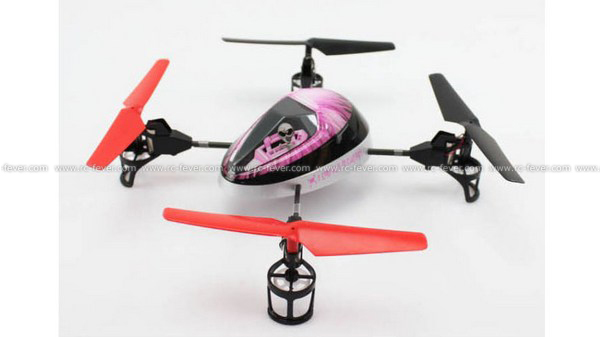 If you also play RC helicopter you may know the brand of WL Toys, which launch the well-know RC helicopter V911. This time they have launch the UFO Style Quadcopter, the backbone is WL V929 but have some outlook modification.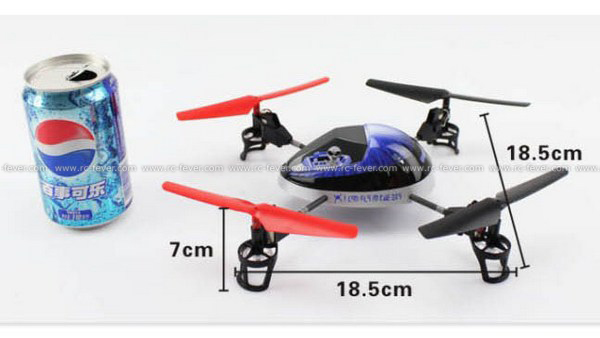 You can see the size is the same with V929, not too small buy still easy to carry. The canopy is no longer a ladybird and is an ET who driving the UFO, see? He is gazing at you.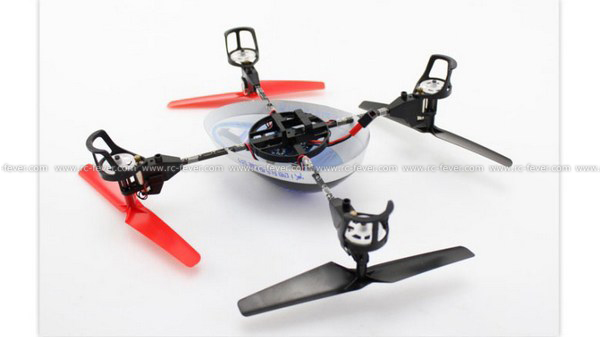 The structure of V949 is very simple, four legs with the body part, clear and with the light weight. The landing skid is not locate on the body, it locate below the four motors that can share the force during landing.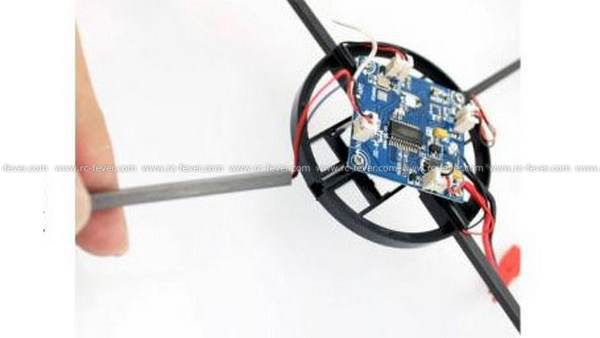 If under crash unfortunately, don't afraid. V949 is easy to replace the parts, the fours legs are plugged on the main body. The wires also have the plug that easy to connect without soldering. It is really a clear body and structure with proper function of a quadcopter.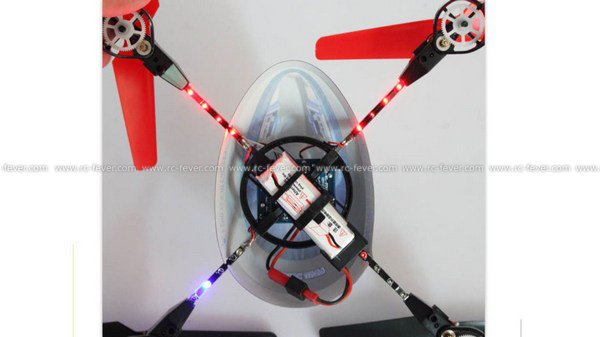 Only the canopy is not enough to say this is an UFO, so V949 have the flash light below four legs. If you fly it at night and perform some self rotate action, you can see it just like an UFO. It also solve the problem that can't fly quadcopter at night, you can play it at anytime.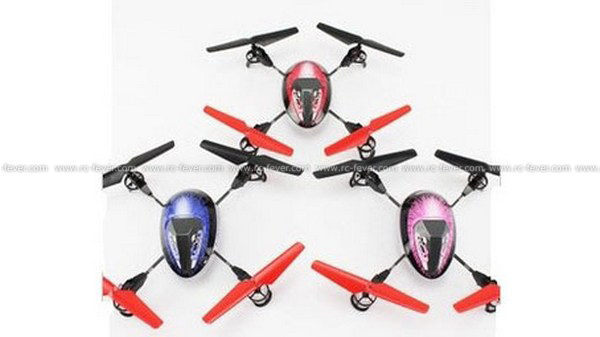 Just like most of the RC flying toys, V949 has three colors for choose and therefore must have a color that suit you, they are pink, red and blue.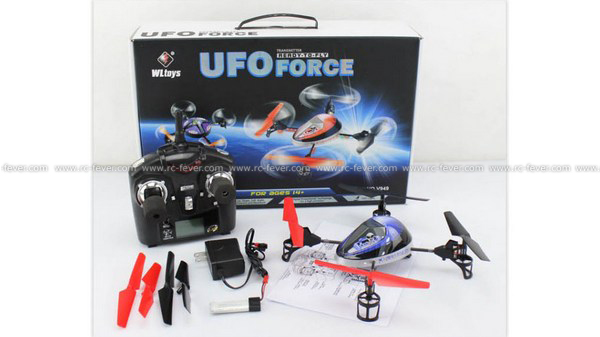 The whole combo include many things, basically it have the V949 quadcopter body and transmitter, for the battery, quadcopter using the recharable 3.7V 500mAh Li-Po Battery comes with the USB charging cable, for the transmitter, you need to buy 6 AA battery since the AA batteries are not included. To prevent the accident occur, V949 combo also come with 4 propellers. Of course you will have the user manual to read the detail information about V949. Buy it now from RC FEVER
---