Tweet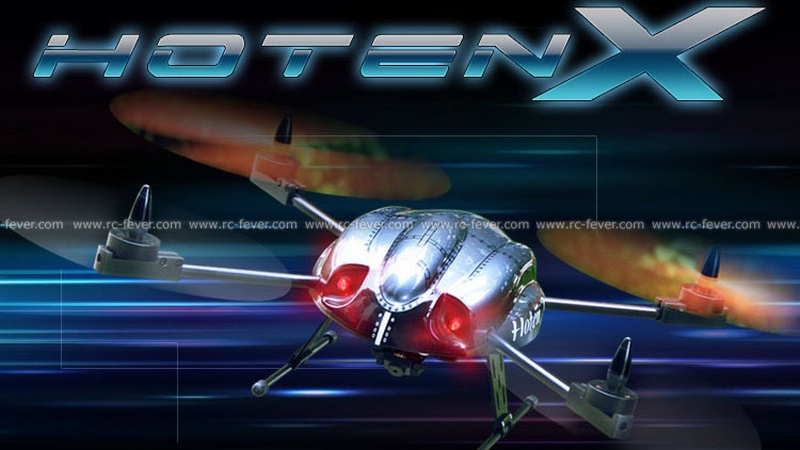 It's time to introduce another Walkera Quadcopter - Hoten-X, just like the brother of QR Ladybady, QR Scorpion and QR Spacewalker. Hoten-X has the bigger size and more function for you.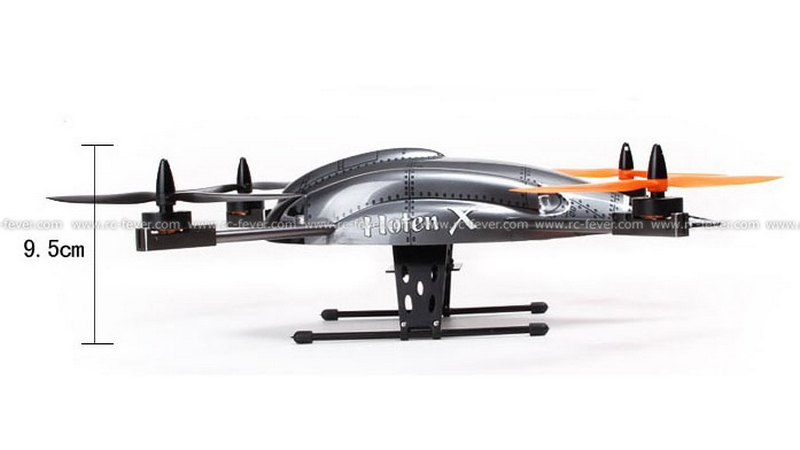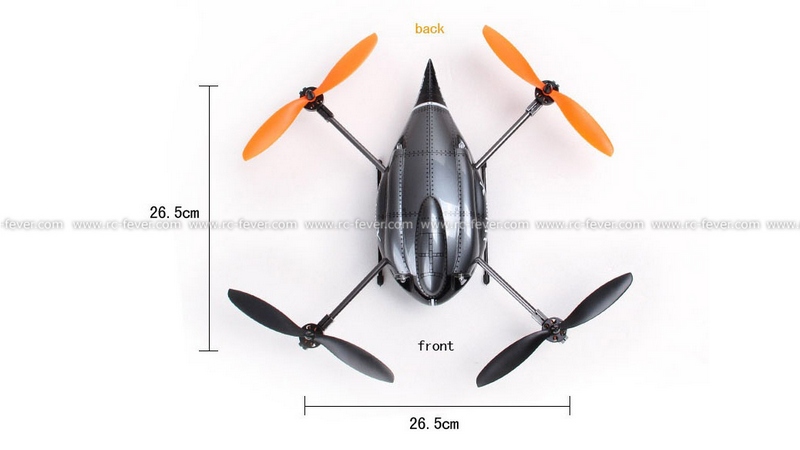 Size:
You can see the size of Hoten-X is bigger than those QR multicopters, it is design to fly outdoor. Of course you can fly it at home but really need take much more care during flight. Hoten-X is wind resist that can easily fly outdoor and keep stable, bigger size also allow you to locate the Hoten-X and it's direction when it fly very high.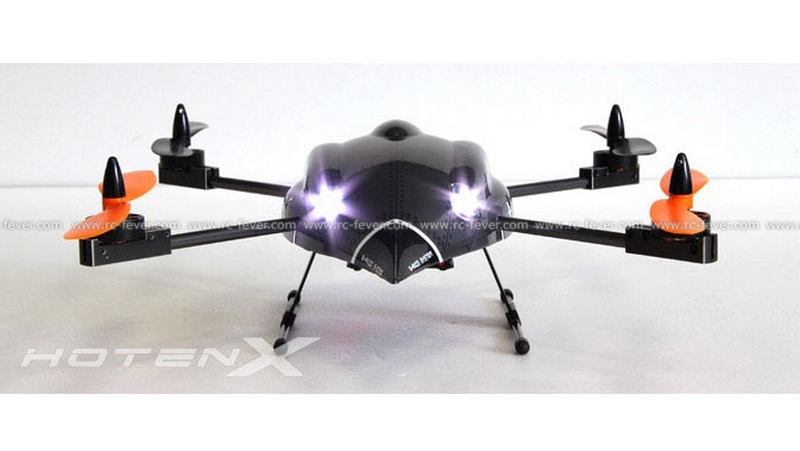 Rear:
This is the rear direction of Hoten-X, you can see there are two orange propellers to show the direction. I have one suggestion that if you want to have flight at night, you can identify it by the rear light bulb, it is red in color and the front light bulb is white in color.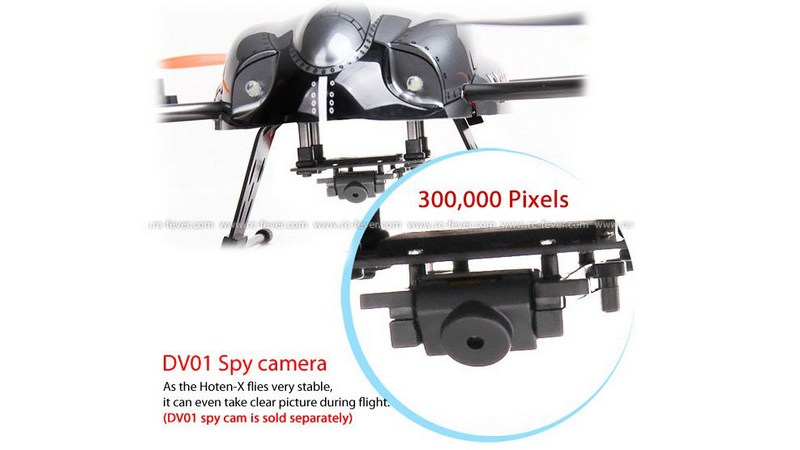 Camera:
What can we do for this bigger size Hoten-X? Walkera provide the camera that perfectly suit the Hoten-X as shown, drawback is it sold separately. However you can use other micro camera on it or even put the FPV set on the body to have more fun.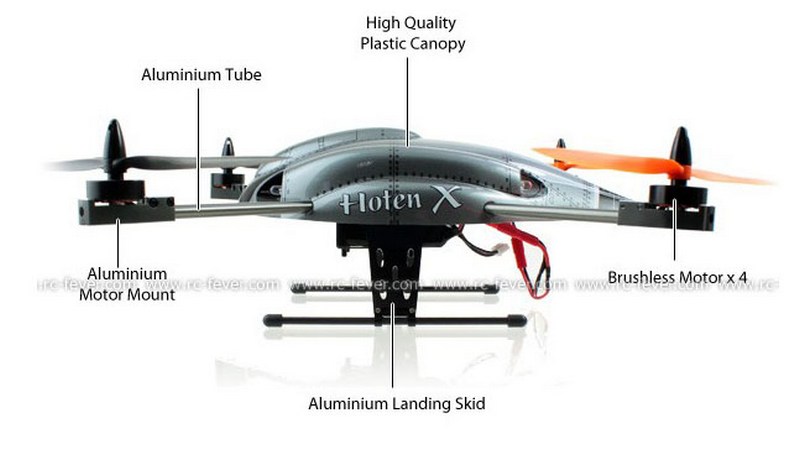 Body:
You can see the main body it made by aluminum, not too heavy but very firm, durable under crash. Also the design of motor mount is very protective and it prevents the direct impact to motor. The high quality plastic canopy has the nice painting and with light weight but not easy to deform. If the body use carbon fiber rather than aluminum must have better effect, of course the price must cost much more.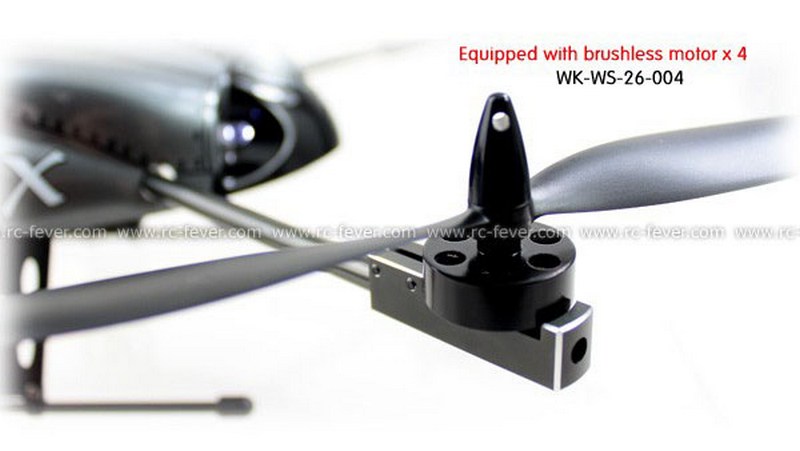 Motor:
Unlike its brother QR series, Hoten-X comes with the brushless motors, much powerful and effective than the brushed motors. Allow us continues to have a few flight while the motors are not over heated.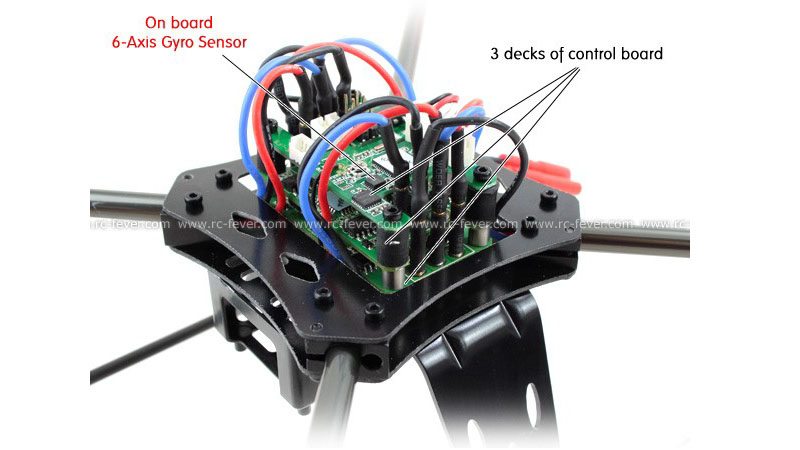 Control Board:
This is similar to others, the three decks of board centralize everything. All the wires directly plug to control board, allocate to three layers also prevent overheat during flight.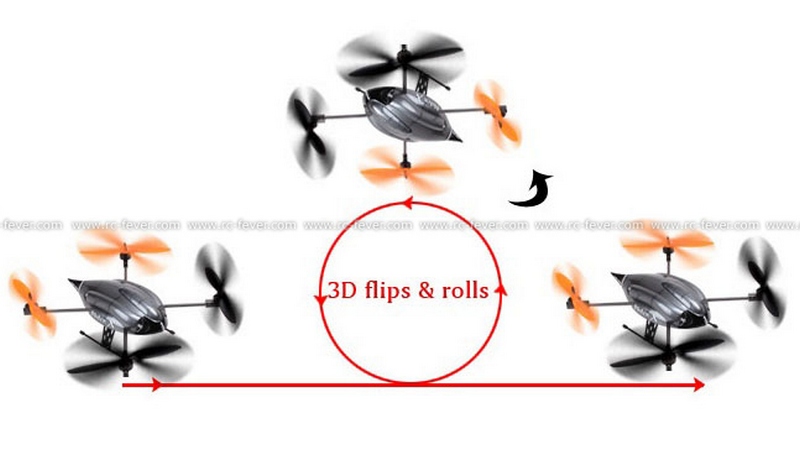 Like other Walkera multicopter, Hoten-X can also perform the 3D flips & rolls. After trying this up to date Walkera multicopter, I think it fill up the size gap between QR series and MX400. It is easy to carry out, not too big but very stable.
I lend it to my friend that is a beginner, he can control it quite well but still crash 3 times for one battery, better than me when I was the beginner, the Hoten-X body got some scratches only but need to repair some new propeller, therefore I suggest to buy more spare propellers in case you need it.
I also try to apply the FPV set with about 300g, use the power of Hoten-X, the flight time of course is lower but the extra weight of FPV doesn't cause the slow action of Hoten-X, it is very good. Just buy it now from RC FEVER
---