Tweet
When you build your quadcopter, do you find difficulty on choosing the ESC? Let's see what criteria you need to consider when buying an ESC.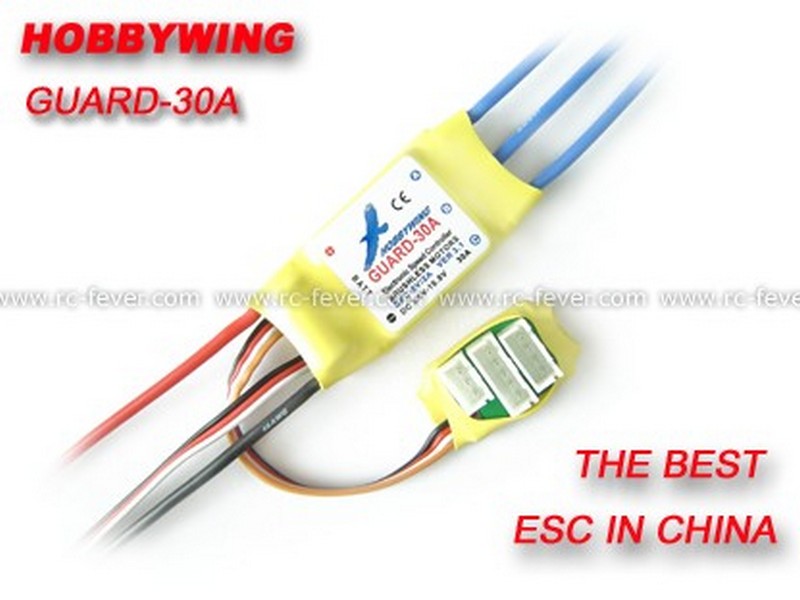 On a quadcopter, the flight control board monitors devices like gyros and accelerometers when we transmit signals to the ESCs attached to each the four motors. The ESCs use these inputs received from the flight control board to supply the power required to control the speed of the motors. Each ESC has a processor to manage this, in order to perform a steady flight. Therefore ESC is very important when building a quadcopter.
Max Amp Rating ESCs are used to control brushless motors. The maximum amp can provide needs to increase the power to motor and prop. For some motor with low KV needs a high current to move the high torque motor. If the amp rating is not high enough, it could overheat. On an easy way you can say, a powerful motor needs a high Max Amp ESC. But the trade off is the high weight, so suitable Max Amp is enough. For KV more than 1000 20A ESC, for 800 to 1000 KV 30A ESC and for the KV lower than 800, try 40A ESC.
Fast Refresh Rates Since quadcopter flight control boards need to make exact and minute adjustments to all four motors within a fraction of a second. Don't use ESC firmware that is not optimized for quadcopters. Signals are sent from flight control boards to ESCs at rates of 400Hz or more. This turns into 400 or more updates per second. Some older ESCs may not be able to handle these update rates. This means faster refresh rates are a better choice for a more responsive and stable quadcopter. However it is better to check the rate of the flight control board transmit rate, choose a similar rate is enough.
ESC Firmware Even the ESC has the suitable Max Amp Rating and Fast Refresh Rates, the ESC firmware may not tuned to suit the quadcopter, it may need to reset the firmware to change the information of ESC. Therefore choose an ESC that you can set it easily, most of the ESC can be set by hearing the sound, some are easier and just use the setting card.
ESCs should be chosen that will handle the maximum amp drawn by the motor and propeller it will drive. ESCs that accept fast refresh rates should be chosen and many inexpensive ESCs have this capability. ESCs with firmware that is optimized for multicopters is a good option to get maximum stability. However, the process of setting requires the right tools and firmware. Buy a suitable ESC from RC FEVER.
---