Tweet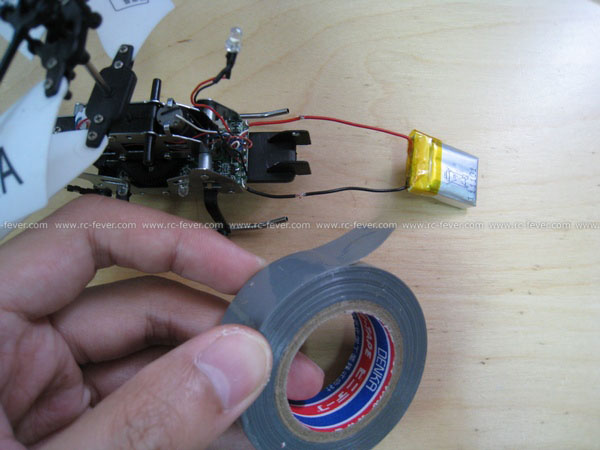 After many flight on you micro, will you find that the power of helicopter decrease? It may due to the depreciation of motor or battery, let's see how to solve the problem. How we know the motor or battery have problems? You can compare the flight time, when your helicopter is at the good condition, it can always have a flight more than five minutes, also it only takes less than one hour to fully charge it. When you find your helicopter only fly one to two minutes and need more time to charge, that means your battery may have problem.
What should we do? throw it out and buy a new one? Of course not, as one of the funny things on playing the RC Helicopter is you can do the replacement or modification on your helicopter, replacement the battery is easy to do, take X902A as an example, just follow it and you can replace the battery youself later on.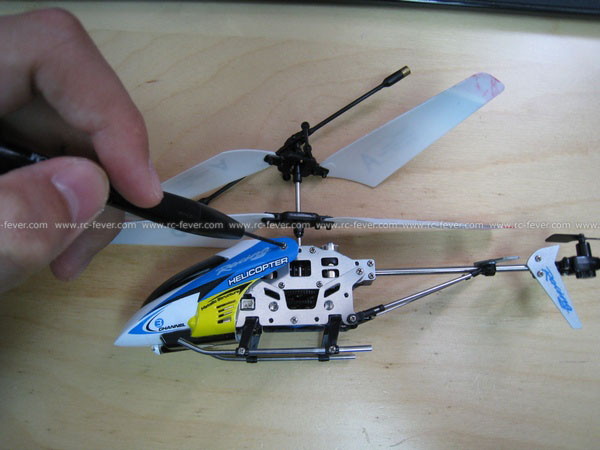 Use the screwdriver to take off the canopy.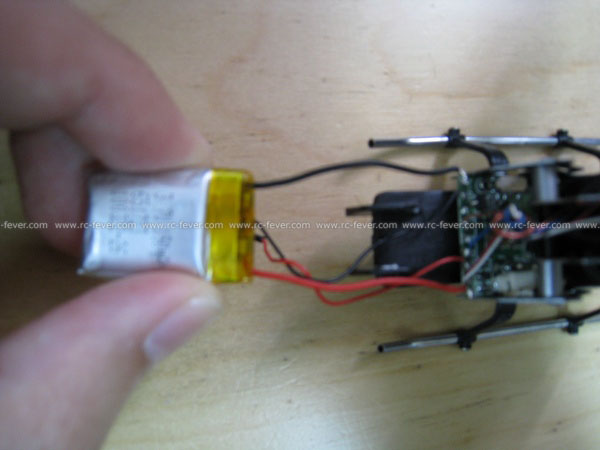 You can see the battery connecting to the receiver board.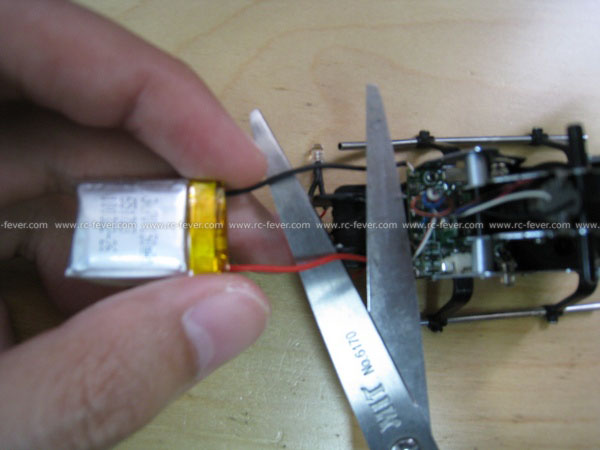 Cut the wire about a half, remain a part of wire on the main board.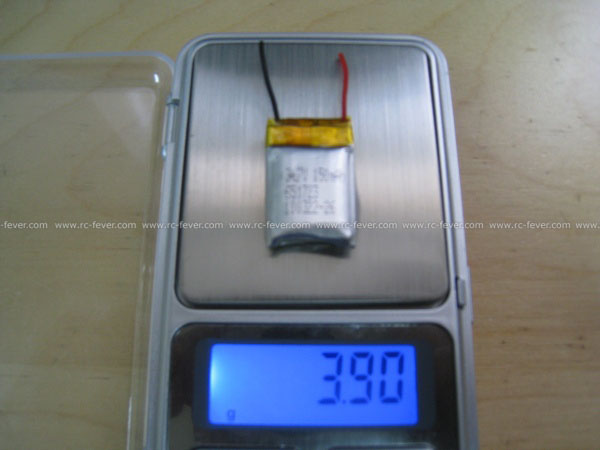 This is the X902A 150mAh battery with 3.9g.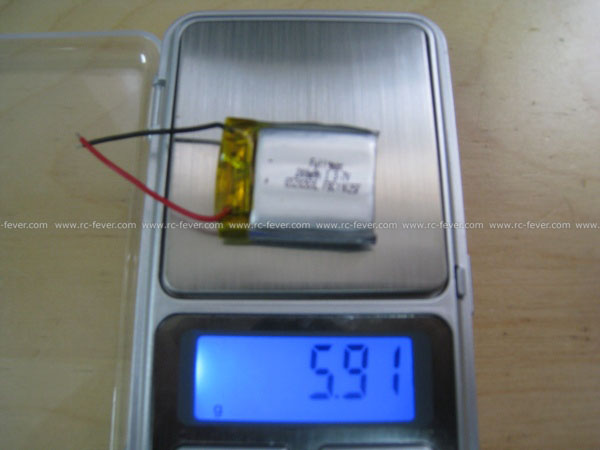 This is the JXD340 200mAh battery with 5.91g.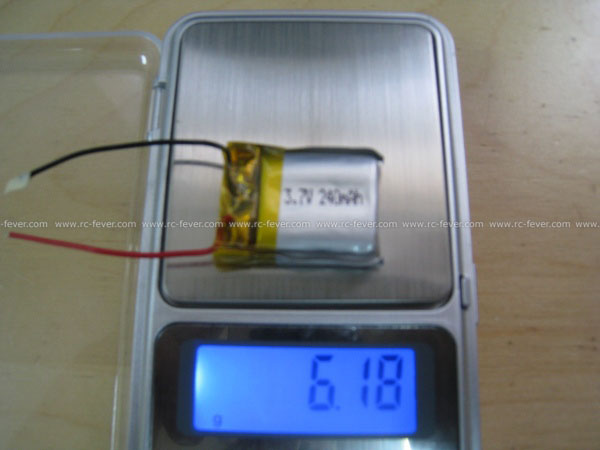 This is the high capacity battery with 6.18g.
In this section, I will use the 240mAh battery replace the 150mAh, 90mAh more but only weight 2.28gram more.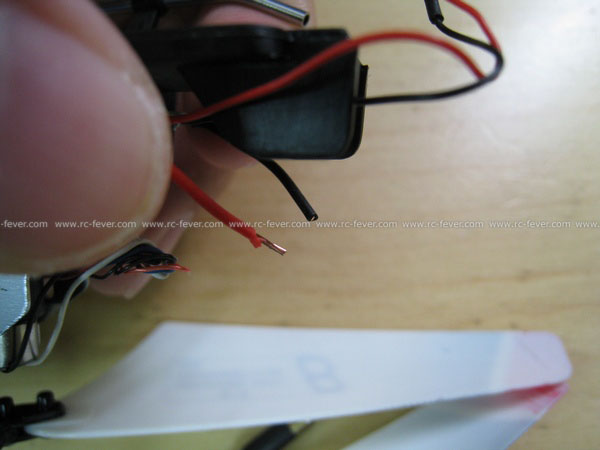 Cut the wire carefully to show a part of metal wire.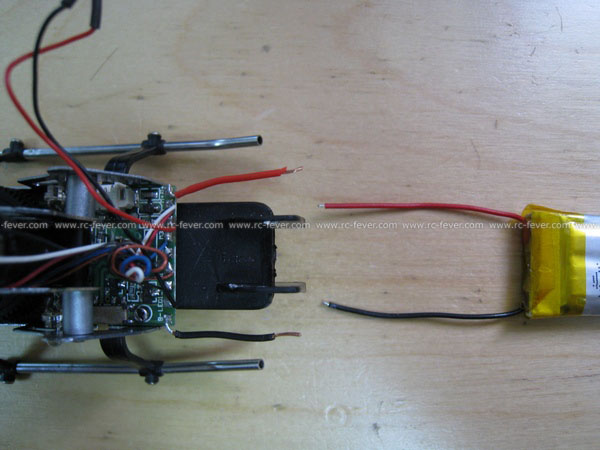 Ready to connect!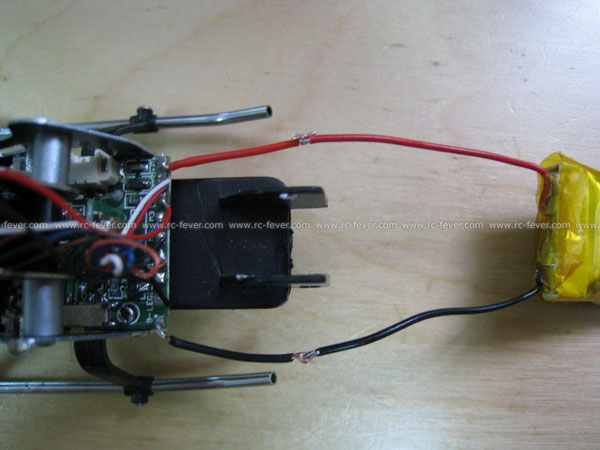 You can choose to twist or soldering the wire.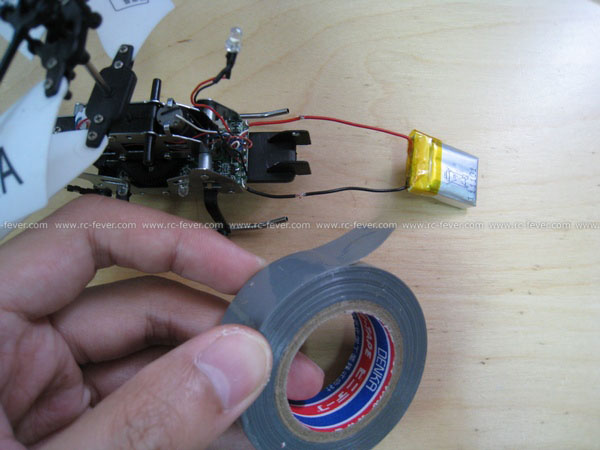 Protect the wire using the electric-resistant tape.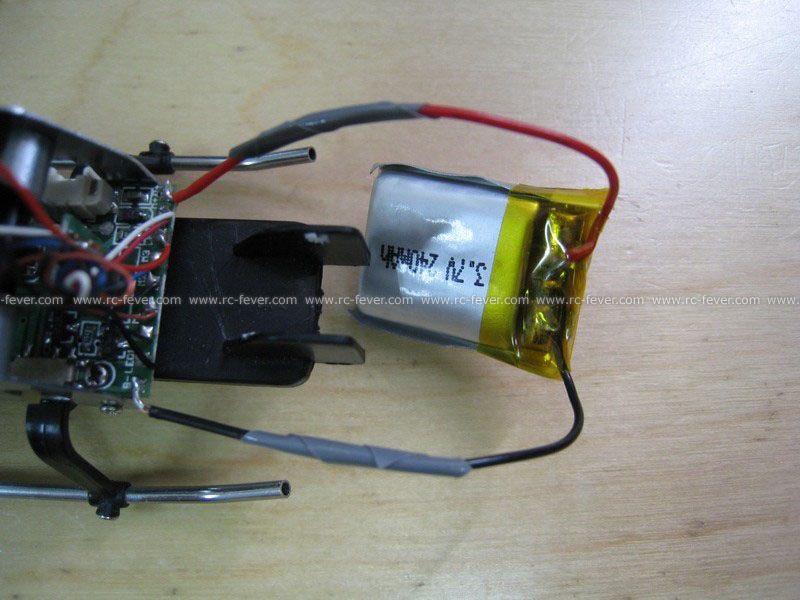 Well protected.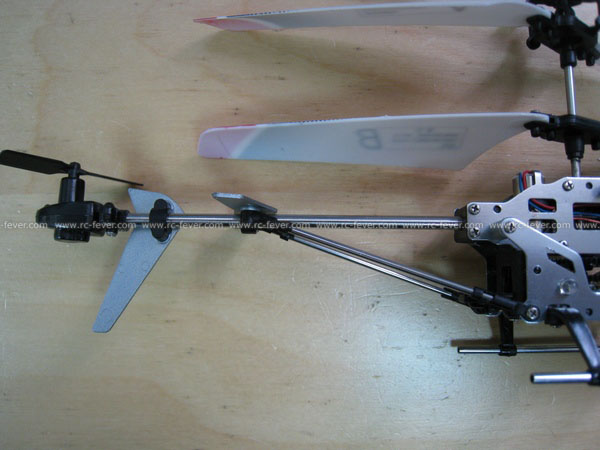 As the new battery weight 2.28gram more, we need to cut some weight to keep the weight.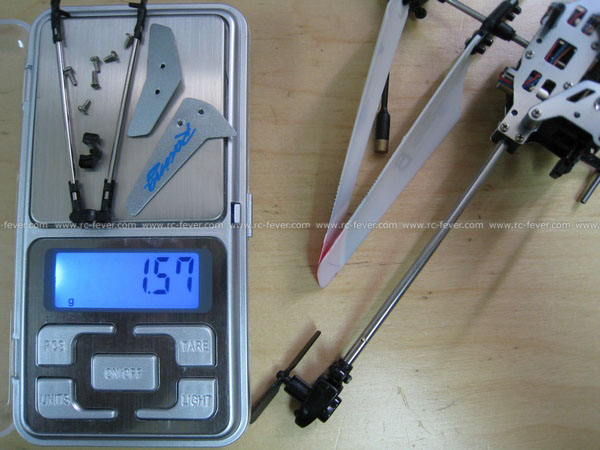 As this parts main purpose is for decoration, so we can cut it out, 1.57gram cutted!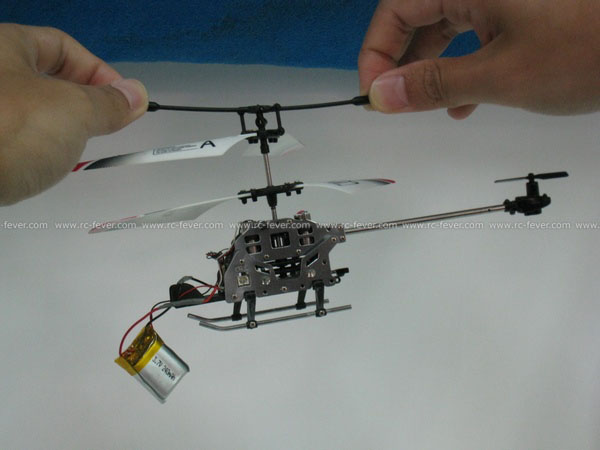 The last thing is to balance the helicopter, hold the balance bar and horizontal to the helicopter body, you can see the helicopter is not balance.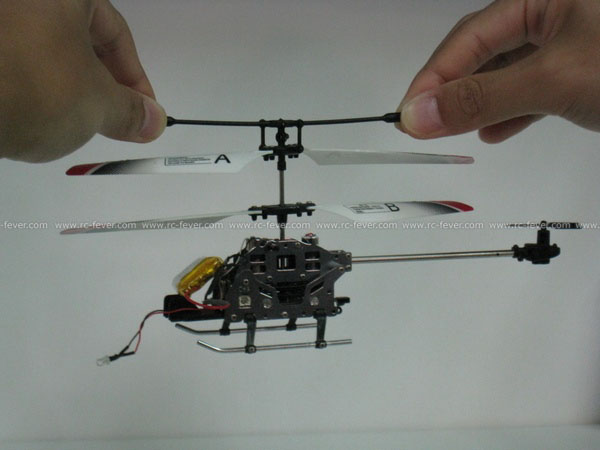 By adjusting the battery position, the helicopter become balance again.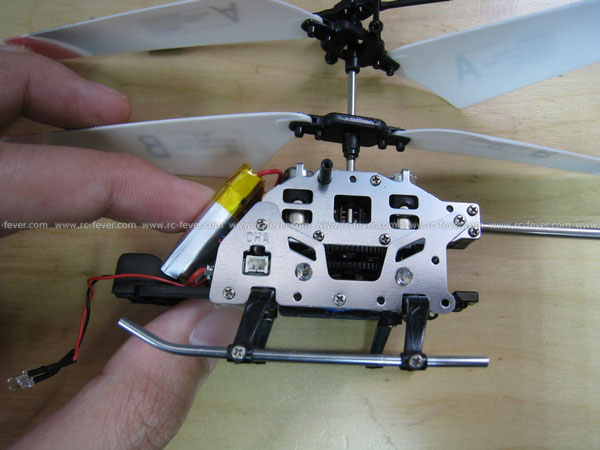 This is the battery final position, as the battery become much more closer to the main shaft, the helicopter now balanced.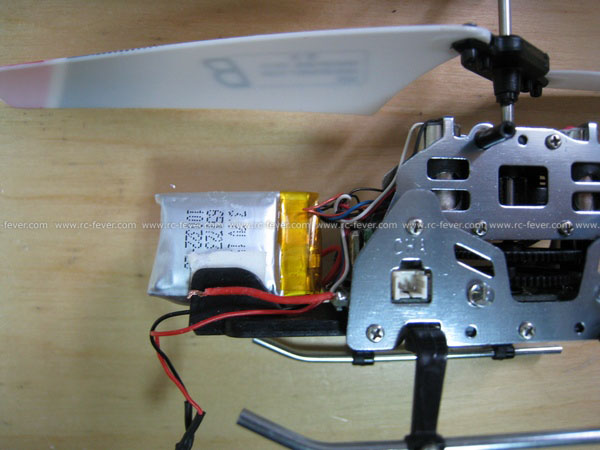 Compare to the original position.
Modify the battery is just that easy, the flight time immediately increase from 4minutes to 6minutes.
You can buy the high capacity battery from RC Fever.
---