Tweet
The most common asked question daily in our support team mail box is: "Where is my package?" Actually, you can get the answer immediately without waiting.
In this track order link
If you only have your order ID, you can get the tracking number by using
If your order is shipped. You can see the tracking number in that page.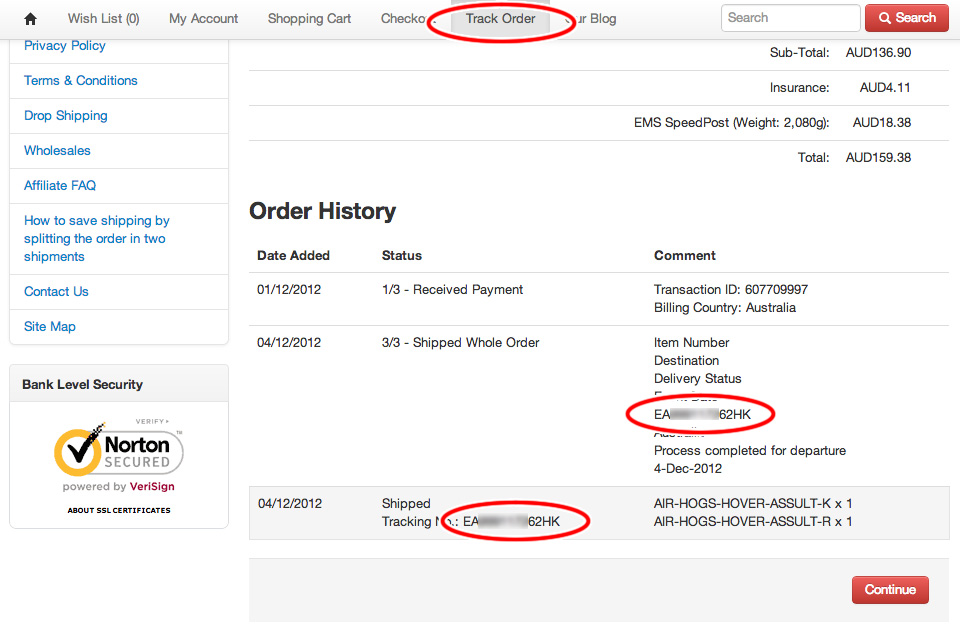 If you already have the tracking number, you can know where is your package now by using the tracking number: